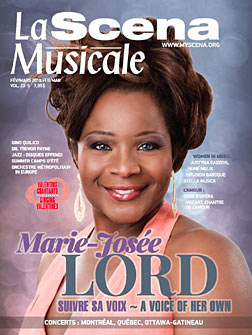 This page is also available in / Cette page est également disponible en:

English (Anglais)
Woefully Arrayed : Sacred & Secular Choral & Polychoral Works
Jonathan David Little, Navona Records NV6113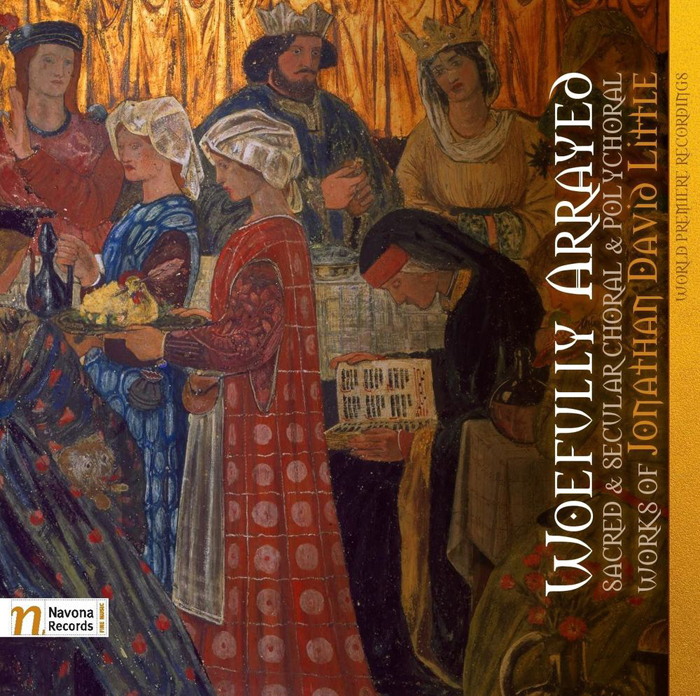 Le compositeur d'origine australienne Jonathan David Little présente avec Woefully Arrayed un album de compositions consacrées au chant choral. Enregistrées pour la plupart dans des églises au cours de l'année 2016, les six pièces ont été interprétées par divers ensembles vocaux, dont Vox Futura, le Thomas Tallis Society Choir et The Stanbery Singers. Comme le titre l'indique, la proposition musicale de Little s'inscrit dans la lignée des compositeurs de musique polyphonique de la Renaissance tels que Palestrina et Josquin des Prés.
Cependant, Little ne se contente pas d'imiter le langage de ses prédécesseurs. S'il en reprend les caractéristiques générales formelles, comme l'écriture contrapuntique et les mélismes, Little prend certaines libertés dans l'écriture en introduisant, par exemple, de fortes dissonances entre les voix. Little s'inspire également de la tradition vénitienne du chant polychoral pour créer des dynamiques responsoriales entre les différentes sections. À titre d'exemple, la pièce Woefully Arrayed fait appel à deux sections distinctes, disposées face à face de manière à installer un rapport d'opposition. Le compositeur use également d'astucieux procédés pour jouer avec les propriétés acoustiques du lieu d'enregistrement. La disposition des chanteurs dans l'espace est méticuleusement étudiée de manière à créer divers effets sonores. Par exemple, la pièce That Time of Year voit une section de chanteurs se déplacer pendant la prestation afin de créer un effet de halo sonore.
Somme toute, la proposition musicale de Little est d'une beauté saisissante et parvient à trouver un délicat équilibre entre tradition et innovation. AGV
This page is also available in / Cette page est également disponible en:

English (Anglais)