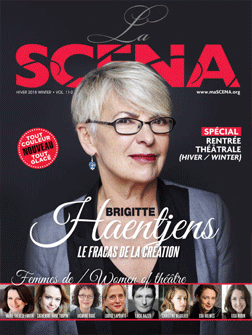 This page is also available in / Cette page est également disponible en:

English (Anglais)
Le ténor canadien Frédéric Antoun est une des voix les plus en demande actuellement dans le monde du chant lyrique. Au cours des cinq dernières années, ce ténor québécois est devenu le chanteur de choix des maisons d'opéras les plus prestigieuses au monde. Il a interprété les rôles de Ferrando dans Cosi FanTutte à l'Opéra de Paris et l'Opéra de Marseille, Tonio dans La Fille du Régiment au Royal Opera House de Covent Garden, Nadir dans Les Pêcheurs de Perles à l'Opernhaus Zurich, ainsi que Amadeus Daberlohn dans Charlotte Salomon et Raúl dans la première mondiale de The Exterminating Angel au Festival de Salzbourg. Il est également un interprète en demande pour les concerts et pour les oratorios. Son répertoire comprend le Messie de Haendel, la Symphonie n ° 9 de Beethoven, le Requiem de Mozart, Carmina Burana d'Orff, le Magnificat et La Passion selon saint Jean de Bach.
Plus récemment, il a interprété le rôle de Raúl Yebenes dans The Exterminating Angel au Metropolitan Opera House de New York, qui présentait cette œuvre pour la première fois. Son interprétation a été bien reçue par David Shengold du site Classical Voice North America : « La musique de Raúl est exceptionnellement interprétée par le ténor canadien Frédéric Antoun, il a montré un timbre clair et une voix flexible avec une grande capacité pour jouer avec les différents volumes de sa voix. Il est un important ajout à l'aile française de la maison. »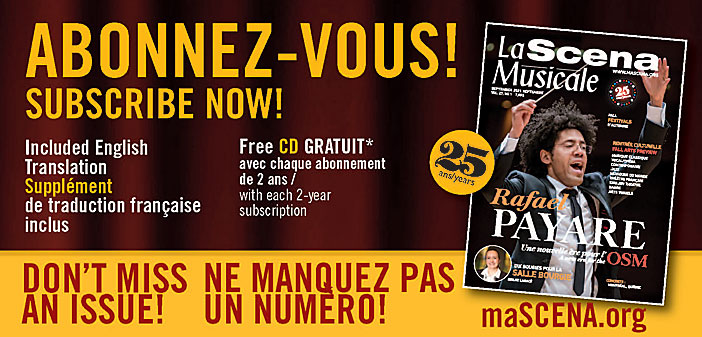 Quelles sont les difficultés de votre rôle dans The Exterminating Angel?
« La première difficulté fut de l'apprendre par cœur. La métrique change souvent à chaque mesure. Il emploie beaucoup de mesures irrégulières : 7/16, 5/12, etc. Même des 1/6 et 2/6 que je n'avais jamais vus auparavant. Il serait impossible pour quelqu'un ne lisant pas ou peu la musique d'apprendre cette œuvre correctement! Une fois la musique apprise, elle devient cependant parfaitement organique, comme si c'était la chose la plus naturelle au monde. C'est là entre autres le génie de Thomas Adès. »
« L'autre difficulté est, bien sûr, vocale. Des aigus, des aigus, et surtout des suraigus! Ils sont souvent rapprochés et soudains, contrairement au répertoire traditionnel. Il faut donc être constamment sur ses gardes et être prêt à bondir tel un tigre sur sa proie! Heureusement, mon personnage est souvent en colère, donc ça vient très naturellement! »
Comment avez-vous eu l'opportunité de créer ce rôle?
«Thomas Adès a écrit le rôle pour ma voix après notre expérience dans The Tempest à l'Opéra de Québec où j'ai chanté le rôle de Caliban. Cela reste encore une de mes meilleures expériences à vie. C'était d'ailleurs pour moi l'occasion de travailler avec Robert Lepage pour la première fois. Merci, Grégoire Legendre ! »
Est-ce que la musique contemporaine est plus difficile à chanter?
Oui, la plupart du temps, la musique contemporaine que j'ai chantée a été plus difficile sur la voix parce qu'elle est moins linéaire. Il y a plus de sauts; c'est souvent plus pointilliste et expressionniste, moins lyrique. Il faut posséder une technique solide pour ne pas fatiguer ou endommager son instrument. En fait, je ne chante rien d'autre quand je suis au milieu d'une production musicale contemporaine, surtout Adès. Il est si différent du répertoire habituel que si vous essayez de répéter un autre rôle en même temps, l'un ou les deux en souffriront.
The Exterminating Angel au cinéma : The Exterminating Angel fait partie de la série Live in HD du Metropolitan Opera. Il sera retransmis en direct sur grand écran les 9, 11 et 13 décembre 2017 et les 7 et 13 janvier 2018. www.cineplex.com
This page is also available in / Cette page est également disponible en:

English (Anglais)