#_EVENTTYPES placeholder matched
#_EVENTCLASSIFICATIONS placeholder matched
Whether sprightly or spiritual, the OSM strings summon a captivating journey! Canadian violinist James Ehnes and OSM Concertmaster Andrew Wan alternately play and conduct the ensemble in a program that features Shostakovich's Chamber Symphony, a work of tragic depth echoing the many conflicts of the 20th century. Bach's elegant, robust Violin Concerto BWV 1052R rekindles the flames of hope, while Vaughan Williams transforms them into pure light with overflowingly rich harmonies in his Fantasia on a Theme of Thomas Tallis.
Date/Time
Date(s) - 05/05/2021
10:30 am - 12:00 pm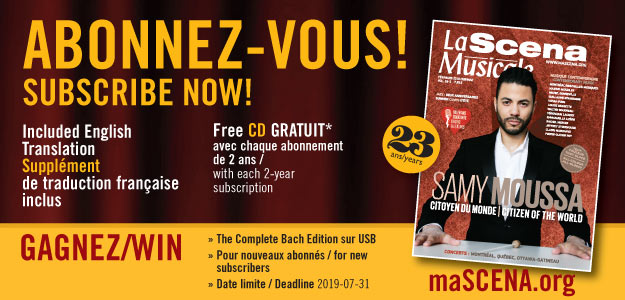 Location
Maison symphonique (Place des Arts)
Price Range
$64 + (Taxes en sus / Taxes not included)
Event Artists
The Montreal Symphony Orchestra conducted alternately by James Ehnes and Andrew Wan, both doubling as violin soloists.
Phone Number
514-842-9951 (Sans frais. / Toll free: 1-888-842-9951)
Event Website
https://www.osm.ca/fr/service-la-clientele/
Categories
Types none
Classification of ensemble/soloist none