#_EVENTTYPES placeholder matched
#_EVENTCLASSIFICATIONS placeholder matched
by Liz Best
Alumnae Theatre reopens for live performance on January 26.
Directed by Molly Thom
Produced by Jennifer Grose, Producer & Ramona Baillie, Associate Producer
Advertisement / Publicité
Alumnae proudly announces the reopening of its mainstage theatre for live performance with a play to blow away the Covid blues.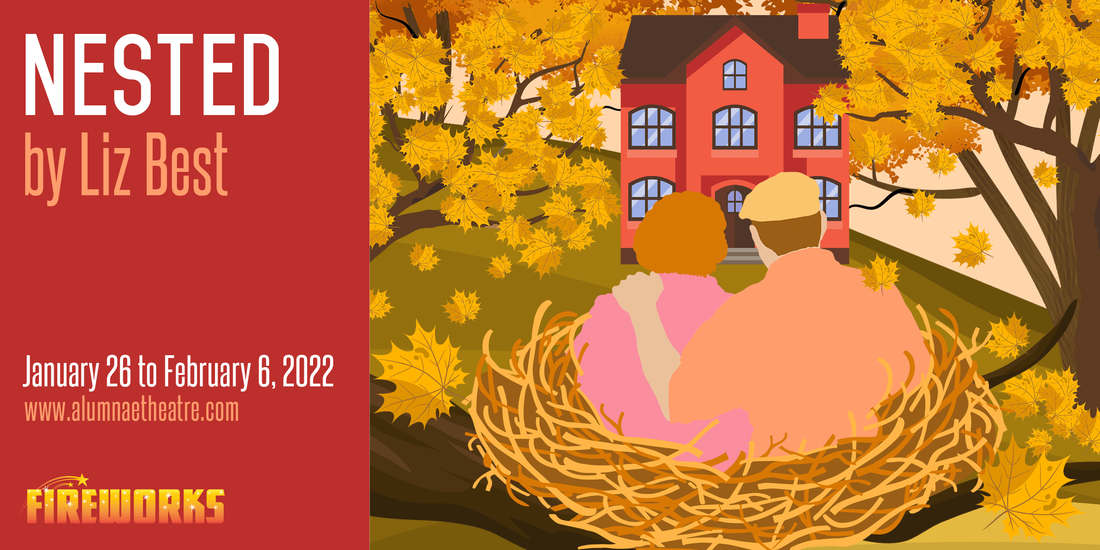 Synopsis:
It's been a long time coming but Elaine and David have sold the family home and are moments away from becoming empty nesters. Their three children are almost settled, Grandma Rose is moving to a retirement home and they're about to start the next chapter of their lives. But what happens when one parent is more ready to move than the other? What happens when the kids want to remain kids? And where does Grandma Rose keep disappearing to? Nested begs the questions – Do kids ever really grow up and is parenting ever really finished?
Nested is a production of Alumnae's celebrated FireWorks Festival which has been showcasing provocative and daring new plays by women writers since 2013.
Date/Time
Date(s) - 02/02/2022 - 05/02/2022
8:00 pm - 9:30 pm
Location
Alumnae Theatre Company
Price Range
$15
Event Artists
Adrian Marchesano as Michael; Cassidy Sadler as Blaine; Sheila Russell as ​Rose; Lynn Oldershaw as Elaine; Phillip Dionne as David; Karly Friesen as Lorie
Phone Number
416-364-4170
Event Website
https://www.alumnaetheatre.com/nested.html
Categories
Types none
Classification of ensemble/soloist none