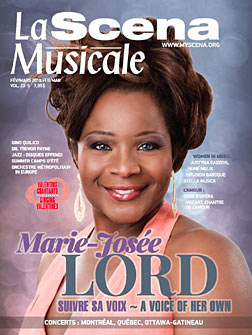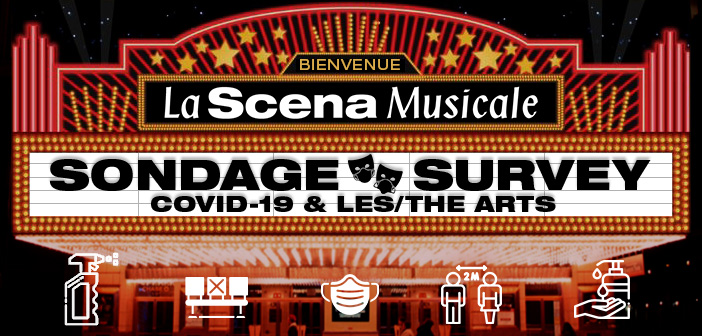 This page is also available in / Cette page est également disponible en:

Francais (French)
QUÉBEC
Musée d'art contemporain (Montreal)
Artist Rafael Lozano-Hemmer is in the spotlight at MAC's summer camp. The expert on new media skillfully joins art and technology. The camp offers a variety of stimulating activities in visual and digital arts revolving around the artist's works: image transfer, light projection, acrylic painting, collage, sculpture by montage and serigraphy on T-shirts.
École de danse de Québec (Quebec City)
The EDQ offers a summer camp not only for young people, but also for adults. Indeed, adults can enroll in a four-week program and choose their style: contemporary, ballet, jazz and, new this year, the Feldenkrais method. Pianists and percussionists are on site to enrich the experience.
Orford Music (Orford)
This year again, the academy offers a rich and varied internship to young musicians. There is something for everyone: orchestral instruments, piano, voice, guitar and composition. Orford addresses areas such as chamber music, baroque music, improvisation and contemporary music, including the philosophy and psychology of the musician.
Domaine Forget (Saint-Irénée)
The list of internships is further diversified at the Domaine Forget academy: woodwinds, brass, guitar, vocals, vocal accompaniment, choir, solo piano, piano accompaniment, solo piano and ensemble, chamber music, strings, string ensemble, composition, dance and, new this year, conducting. Quality education provided by experienced teachers.
Summer School of Choral Singing (Sherbrooke)
This year, choir directors and choristers focus on the sacred works of Arvo Pärt and Henryk Gorecki. The Summer School takes place at the main campus of Université de Sherbrooke. Activities will be held at the new high-tech pavilion of the music school. The closing concert will take place at the magnificent Abbaye Saint-Benoît-du-Lac.
Camp Musical Père Lindsay (Saint-Côme)
All the 2018 summer sessions are already full! However, there still are some spots for adult training sessions. A camp for cello and bass and a percussion camp are added this year to the piano camp. On-site stays of one to five nights are available, depending on the chosen camp.
Camp Tutti (Lennoxville)
This weeklong musical camp favors an intergenerational approach. Participants of all ages and all levels work together in a trilingual environment (French, English and Russian). The camp is held at the Bishop's University Faculty of Music. An eight-day program seems too restrictive? Thanks to the new flexible stay system, you can pick the days suited to your schedule.
Lambda Music Day Camp Summer (Pierrefonds)
Here is an English-speaking camp dedicated only to the piano. It targets children of all levels six years old and over. Every day, participants practice piano, learn the history of music and develop their ear and rhythm. For more advanced students, master classes and individual courses are available on request. Older adults of all levels are also welcome during both weekends.
CAMMAC (Harrington)
At the CAMMAC Music Center, seven one-week workshops are offered, each with a unique theme: early music, chamber music, jazz, Broadway, choral music, Celtic music, and orchestra. Each week, the following courses are offered: recorder, choir, chamber music or small ensembles, percussion or Orff, dance, yoga or drawing. Children, teens and adults of all levels, everyone's interests are met in this enchanting place on the shores of Lake MacDonald.
ONTARIO
Lake Field Music (Toronto)
This English-speaking camp is dedicated to a customer base of amateur adults who have the same common passion: music. A variety of ensembles, instruments and workshops are offered. The 45-series allows participants to do a group activity at 1:45 p.m. each day (hence the name). Jam 45 is a musical jam session. Art 45 focuses on visual arts and Dance 45 concentrates on physical activity.
Music at Port Milford (Milford)
This intensive four-week English-speaking camp is for serious young musicians aged 12 to 18 who play an orchestral string instrument. Summer 2018 will be the 32nd edition of the camp. The prevailing climate of cooperation and rigour allows musicians to present quality concerts each week, including choral, orchestral and chamber music. The school is located on a beautiful, historic 35-acre farm.
Translated by Viviane Reid
This page is also available in / Cette page est également disponible en:

Francais (French)