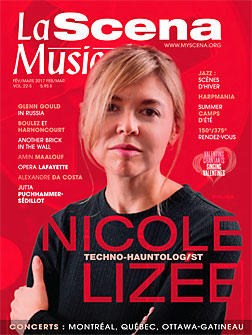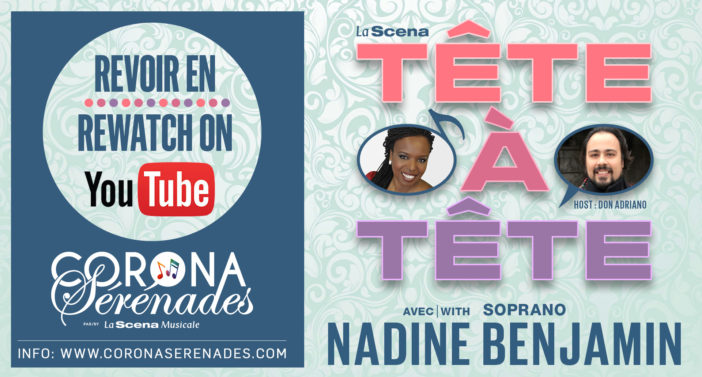 This page is also available in / Cette page est également disponible en:

Francais (French)
Beginning with a look at the role of the harp in ancient Greek and Egyptian mythology, Harpmania takes audiences through the sounds of different harps ranging from the lyra, a small ­traditional Celtic harp, to the modern-day electric harp. It's a journey showcasing the harp's history and repertoire, up to the role the harp plays in the music of today. For ­example, did you know that harp music is prominent in a lot of video game music?
"The harp may seem like a simple instrument, but it has played a very large and important role in different countries and cultures," says Judith Pelletier, ­Artistic Director of the ­Jeunesses Musicales du Canada, which is presenting Haprmania as this year's new production. "Harp music is as relevant today as it was in the past."
Montreal harpist Anna­belle Renzo developed the idea for Harpmania and wrote the script along with director Marilyn Perreault. "Harpmania is a great way for me to share my passion," she says. "Maybe it will inspire some children to choose this great and rare instrument, as I did!"
Renzo began playing piano at eight years old, but soon fell in love with the harp after hearing a harp concert at her elementary school. "I thought the sound was so hypnotic!" she says. At age fourteen Renzo started lessons and has been playing ever since. Today, she has an active career as both a classical and jazz harpist, having played with a variety of ­Canadian ensembles including the Longueuil Symphony Orchestra, Montreal Symphony Orchestra, Quebec Symphony Orchestra and the National Arts Centre Orchestra, as well as at the Montreal Jazz Festival.
"There are many references to the idea that harp music heals," she says. She describes how the harp played an important role in healing practices of the ancient Egyptians and how this has continued to the present day. "It's nice to show children that musical instruments can ­accompany the emotions of our everyday lives."
Pelletier is excited about Harpmania. "It's great to have a concert written especially for older children. Adults will learn a lot, too!" Audiences can look forward to hearing repertoire ranging from ancient Egyptian and Celtic music to Haydn, Tchaikovsky, jazz, South American music, and improv/funk. Images and videos will be projected on stage, helping transport listeners to different parts of the world and periods in history.
Target Audience: 7 to 12 years old
Concert Length: 55 minutes
Maximum Audience: 100 people
Languages: French and English
See more at: jmcanada.ca
Head in the Clouds
Younger children from three to six years old can experience an alternative version of the concert, in the form of a theatrical show titled Head in the Clouds, which will be performed several times in Côte-Saint-Luc and LaSalle.
In Head in the Clouds, Renzo plays a young girl who is taking harp lessons. Her character imagines that composers appear to her in the form of birds, teaching her new music. Pelletier describes the show as both "poetic" and ­"imaginative." "We learn that the main ­character is always dreaming," Pelletier says. "She is ­solitary, yet she relates closely to music. She learns so much over the course of this ­narrative."
Families will enjoy hearing a varied ­repertoire of harp music alongside this ­entertaining and substantive storyline. As in Harpmania, Renzo will play on harps of ­different time periods and cultures.
Target Audience: 3 to 6 years old
Concert Length: 40 minutes
Maximum Audience: 100 people
Languages: French and English
See more at: jmcanada.ca
La Semaine de la musique
The annual Semaine de la musique series at the Jeunesses Musicales du Canada takes place March 4–12, 2017. Presented in collaboration with Accès culture Montréal, the ­Semaine de la Musique offers over fifty-five concerts and workshops for young people in Montreal and surrounding areas. From ­concerts like Peter and the Wolf and The Story of Babar, to ­workshops such as Body Beats and Your Story Set to Music, there is something for everyone. Plus, many activities are free! A complete schedule can be found on the Jeunesses ­Musicales website: jmcanada.ca
This page is also available in / Cette page est également disponible en:

Francais (French)