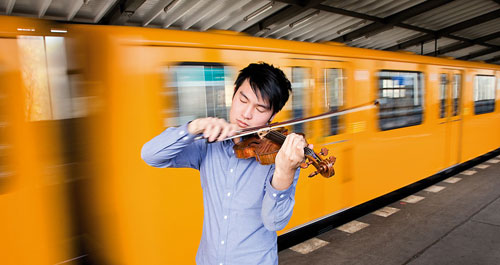 As Ray Chen, aged 13, accepted the top prize at the Australian Youth Concerto Competition, he looked around him and realized: "The other kids are a lot older than me." Then and there, Chen—now a 22-year-old named "the one to watch" by The Strad and Gramophone—gave up on his dreams of becoming a doctor or a lawyer.
His parents were wary. "They were always supportive, but always scared that I might end up playing at a bar or something," Chen says, laughing. "My parents are not musicians. They were also worried that they couldn't help me." Chen applied the discipline of a medical or law school student to music. Up at six a.m. to practice, his preteen mantras were 'violin has to come first' and 'work now, play later.'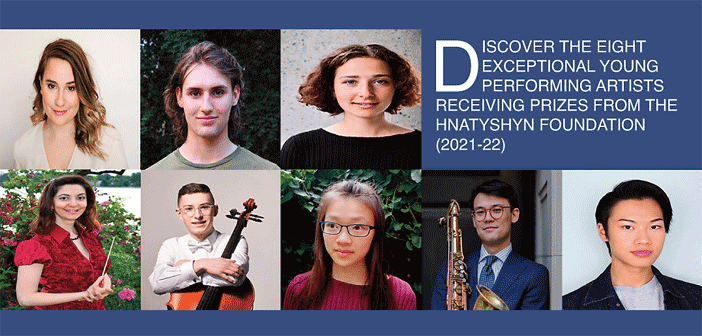 Two years later, at 15, Chen got into Curtis. He studied with 'Romantic Revivalist' Aaron Rosand, who taught him, among other things, to play with no shoulder rest. Since winning the 2008-09 Young Concert Artists International Auditions in New York, his instrument has been a 1721 "Macmillan" Stradivarius (when that loan finishes in April 2012, he'll have his pick of the "Lord Newland" Strads, courtesy of the Nippon Foundation). A far cry from his first violin: after Chen cutely played his beloved toy guitar under his chin with a chopstick as a bow, his parents bought the violin for him when he was four, just around the time the family immigrated from Taiwan to Australia. Chen also won the prestigious Queen Elisabeth (2009) and Yehudi Menuhin (2008) competitions. His debut album, Virtuoso, won the 2011 Echo Klassik Award. He has around 70 worldwide engagements a year. According to Maxim Vengerov, "He has all the skills of a truly musical interpreter." He has initiated a music outreach program for kids. Chen's parents didn't have anything to worry about.
On the heels of the January 2012 release of his debut orchestral recording (with Daniel Harding and the Swedish Radio Orchestra, performing the Tchaikovsky and Mendelssohn concertos), in February Chen will make his Canadian debut with the Orchestre symphonique de Montréal, performing the Sibelius concerto. It's one of Chen's top five concertos, and he says it's just right for a performance in wintry Canada. "Montreal can be quite cold at that time of year, and that's what I think about when I play that piece: Sibelius was writing it in Finland," he explains. "It starts with this chilly, atmospheric sound. "
"It's very difficult from a violin standpoint," he adds. "But it's definitely worth it. Some pieces, even when you put in all this effort, don't give that much in return. But Sibelius is something different. It brings you back double of what you've put in."
So, apparently, did all his hard work early on. When asked whether he's still in 'work now, play later' mode, he answers with an emphatic, "Oh no, no, no. I'm so thankful that I worked first; now I can work and play at the same time. I'm doing my dream job. It's so much fun. I can travel around the world and play concerts, hang out with friends in every city. I do sports, read. Swimming, tennis, soccer."
"It's all about the sports, mate," he says, switching on his Australian accent. "Having that balance makes my music more fresh and interesting. Having that experience in other things enriches the music. I try new things constantly."
---
Ray Chen performs the Sibelius Violin Concerto with the Orchestre symphonique de Montréal, conducted by Jacques Lacombe, February 5, 2:30 p.m. www.osm.ca
Traduction : Jérôme Côté