Advertisement / Publicité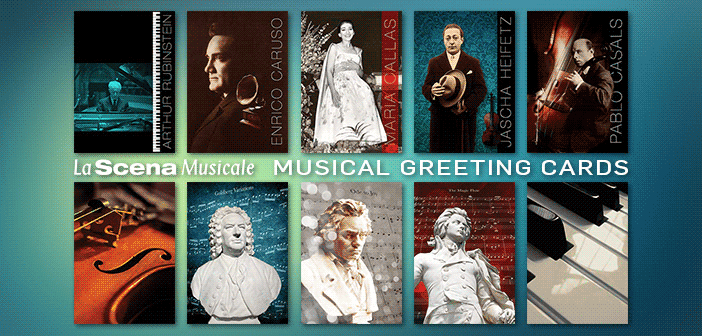 By Christine Lee
The North American premiere of Mode & Opera, a fusion between the fashion and music world, showcased numerous talents as part of the Mode & Design Festival on August 4th. The Opéra de Montréal contributed three singers to the show: Soprano Caroline Bleau, tenor Antoine Bélanger and baritone Étienne Dupuis. In costume, each singer sang a solo (including arias from Carmen) between sets of a catwalk show featuring costumes inspired by opera music. These garments reflected Egyptian, Medieval and Japanese influences, all done with a modern touch.
Because pre-recorded tracks were used as accompaniment, expressiveness on the part of the singers was quite limited: rubato was inexistant as any slight changes in tempo would have upset synchronicity. But this did not stop all three singers from giving excellent performance.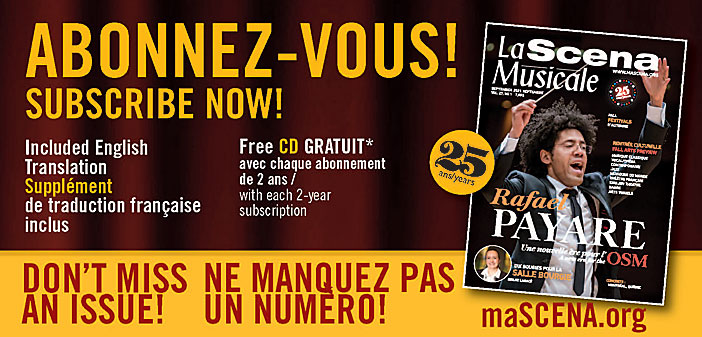 The musical concept for the runaway show was put together by Christian Pronovost and Michel Beaulac. They did an excellent job foreshadowing the opera performances by adding small vocal effects and elecro-acoustically modified voice into the music during the catwalk segments.
The show will reproduced in Los Angeles, perhaps in the coming year.