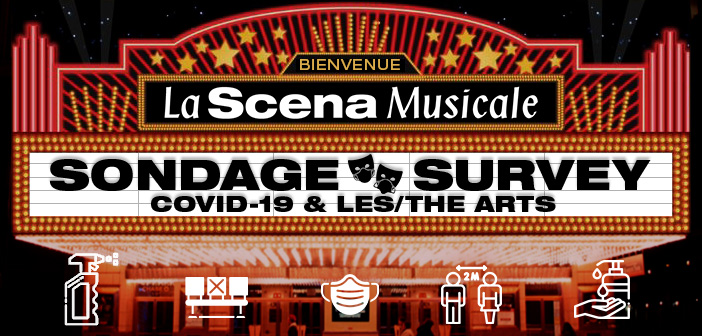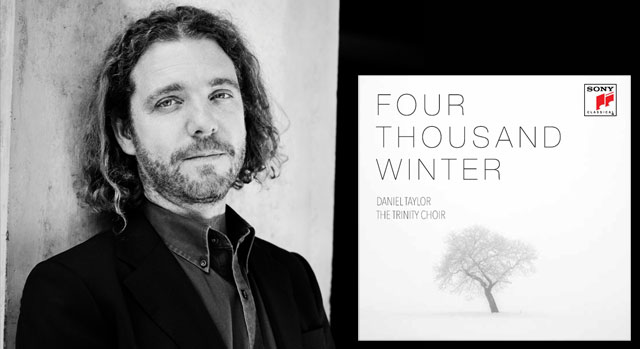 Montréalers know the feeling of Four Thousand Winter, the Trinity Choir's debut album. The choir revamps the current winter blues with a return to ancient caroling: coming together, in any season, to sing. In summer 2015, students and professionals from Canada and England congregated in Saint Alban the Martyr Church in London for the first rehearsal. No one had ever sung beside the person they stood next to. All relished the chance to continue – and Canadianize – the great English choral tradition.
Countertenor and choir director Daniel Taylor values this mix of the new with the familiar. Diversity guides his repertoire and even sheet music choices. To "draw the contrast between the music of today and the music of years ago," the choir sings composer Matthew Martin's "Adam Lay Ybounden" from a 2009 edition, and chants "O Radix Jesse" from a copy of the medieval manuscript. Still, there is continuity between carols. The Martin begins with a glimmer of a chant; the chant bounces off the church walls with echoes of spectralism. This is not an early music recording; it is a music recording.
LSM: Did you go caroling as a child?
Daniel Taylor: Oh yeah. Everywhere in Ottawa, including the Prime Minister's house. I sang for Joe Clark, Mulroney, Jean Chrétien. Those experiences impress you because you meet the leader of the country. But more meaningful were the visits to hospitals. If someone is suffering, they may not be able to smile, they may not be able to look at you, they may not be able to give obvious feedback. That's a lesson for all of us, as artists and as humans. We develop an ability to look at ourselves, to know that what we're doing has meaning, even if someone in front of us cannot tell us that.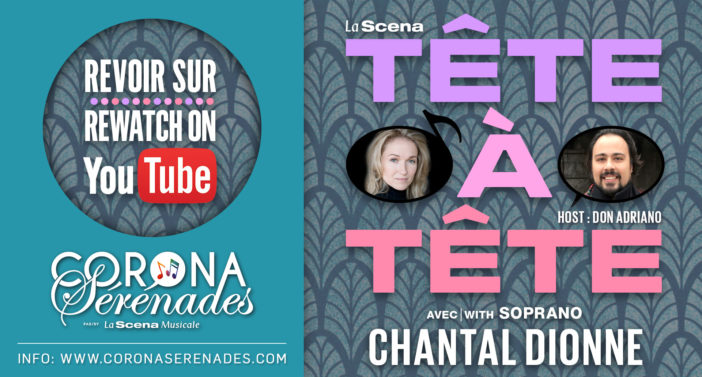 The album has striking moments: the entry of the basses in the Martin carol, the word painting that begins "A Spotless Rose," the A-vowel that ends "The Truth from Above." How do you communicate these effects to the choir?
Matthew Martin created a human cry with that distance between the low low basses – that beautiful growl – and the purity of the sopranos on top. I'm specific in what I ask because it's all about purity: purity of intonation – understanding the colors of thirds – and of language. I was also looking for a commonality between an English accent and a Canadian accent; for a language that is actually clear, that constantly communicates.
I believe in real language. All the time. In the Tavener, those sopranos hesitate just a little longer on the "l" in "lamb." That's on purpose. The vowels are the river and the consonants are the riverbank. How can I get the consonant to be expressive? How does that consonant lead to the vowel?
If we're not careful we fall into the tradition of hugely percussive consonants and somewhat beige vowels. Singing becomes about being loud, or high, or low, but not about communicating. We voice teachers present ourselves as doctors. We talk so often about physiology – which is important – that we forget the language. But I find that when I ask a singer to sing a real vowel, that vowel takes shape. The brain is the real teacher.
Echoes follow every note of the album, yet do not intrude upon the harmony. How did you create this sound?
With a great choral record producer. As I rehearsed the choir for the first time, Nick Parker set up microphones in the church, capturing an immediate and intimate sound, with the halo of the church around it.
These were some of the most difficult recording circumstances I've ever had to work under. There was a shopping mall being built beside the church. The first day we got in, we rehearsed an hour and then heard explosions going off, an electric saw within ten feet of the door. And on the other side, there was a housing project that wasn't being properly managed. People were victimized, crammed into small spaces. As the children came out of school, they were incredibly hyper. It was social housing, but was it suitable?
We would record intimate sections – looking for the silence after the music – and the outside world would continue to make noise. We had to be so patient. But the singers sang their hearts out.
You dedicated the album to the late Studio de Musique Ancienne de Montréal conductor Christopher Jackson. How does the album remind you of him?
When I was seventeen, I sang an audition for him in Montréal and he let me into that choir. I benefited from his incredible loyalty: even in the first season, he gave me solos. We did one piece by Thomas Tallis, one of Christopher's favorites.
So when I got the news, I thought of "Videte Miraculum" as a piece that he would have loved to hear, loved to record, loved to be a part of. That piece is for him. It was also a great discovery for me. It fit exactly where I needed it to. One could accuse me of lulling listeners into a false expectation that they might have a disc of four-minute Christmas carols, and then throwing them into the midst of a fourteen-minute-long Tallis piece. But I find Tallis incomprehensibly beautiful. If I hear some of Bach's Cantatas, I start to understand where he's going. With Tallis I don't even know where to begin.
What did he teach you?
With a certain smile and twinkle in his eye, he always offered up information I hadn't considered. His socratic method influences how I conduct, lecture, and speak with a choir. We all ask the same questions, earlier or later, in different ways. Christopher always had me questioning.
Upcoming Concerts: www.danieltaylor.ca
Theatre of Early Music, Feb. 23, 7:30 pm, Montréal, February 28, 7:30 pm, Toronto.
Ottawa Choral Society, Ben Hur, March 4 & 5, 7:30 pm, www.ottawachoralsociety.com