Advertisement / Publicité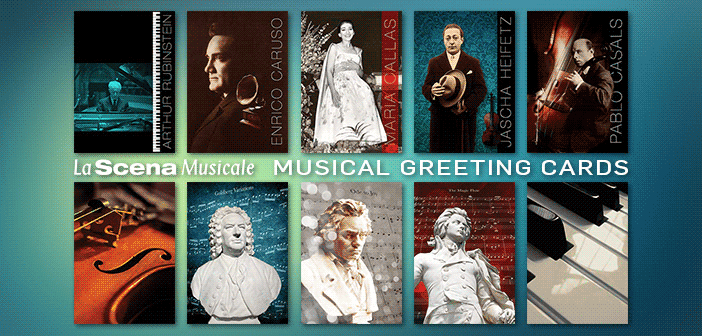 This page is also available in / Cette page est également disponible en:

Francais (French)
The Viano String Quartet, a collective of players in their early 20s from Canada and the United States, began their path toward victory (shared with the Marmen Quartet) at the 2019 Banff International String Quartet Competition with an arranged marriage.
Viano (the name is a play on a string ensemble that can express the full melodic and harmonic range of a keyboard) was the creation of their mentors at the Colburn School in Los Angeles, violinist Martin Beaver and cellist Clive Greensmith, both past members of the Tokyo Quartet. In 2015, based on a five-minute placement audition, four musicians, all barely 20, were thrown together to see what happened. The original violist left in 2017 and was replaced by American Aiden Kane.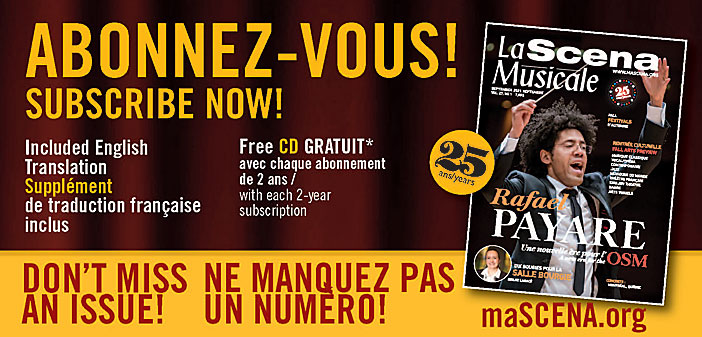 "A sort of natural selection occurred," Beaver said. "We put our weight behind their education, and at Colburn we pride ourselves on giving our students a lot of performance opportunities. They took full advantage of all of these opportunities."
The public honing led Beaver to push Viano to exceed their own expectations. Violinist Lucy Wang (she shares first-violin duties with 22-year-old Orange County-native Hao Zhou, recent winner of the 2019 Concours musical international de Montréal) said in an interview from Los Angeles that at the time, she was surprised at the ambitions Beaver had for Viano.
"A lot of groups start off with regional or even national competitions," the Vancouverite says. But for us, it was 'you guys should try for this big international competition all the way in Japan.'" Viano placed third in the 2017 Osaka International Chamber Music Competition. "It seemed like a big leap, but it turned out our teachers were right, and we were ready for that level of competition."
Winning BISQC means that for the next couple of years at least Viano will spend hundreds of hours together. They will play dozens of concerts in North America and Europe, begin a two-year fellowship at Colburn and a residency at Dallas's Southern Methodist University, the latter one of the BISQC prizes.
Their democratic approach to the first violin role is indicative of the congenial spirit the four players have cultivated. Viano cellist Tate Zawadiuk, also from Vancouver, said disagreements are inevitable in a high-pressure environment like a string quartet, but what the Viano members argue about tends to be in the interest of the music.
"Most of the time fights happen because all four of us are very different personalities, and when we come together, we complement each other quite well, but what that means is that when we come to rehearsal," Zawadiuk said. "Each of us has very strong idea of what we like, so most of the arguments we get in are because we want to convince the others of a way of doing it."
Viano may have begun as a collection of strangers. Their teachers' intuition appears to have created a love match after all.
This page is also available in / Cette page est également disponible en:

Francais (French)