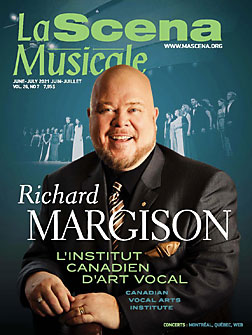 This page is also available in / Cette page est également disponible en:

Francais (French)
Timothy Shantz left his home in Kitchener-Waterloo in 1996 to begin a master's degree in choral conducting with the internationally renowned choral specialist Leonard Ratzlaff at the University of Alberta. The letter Shantz wrote 25 years ago for his application reveals the seeds of his larger ambition. In it he wrote: "I really want to be involved in the professionalization of choirs in Canada."
While in Edmonton, Shantz sang with the professional choir Pro Coro, and eventually went on to do his doctorate at the University of Indiana. He then took several leadership positions in the Canadian choral community, including chorus master of the Calgary Philharmonic Orchestra, and artistic director of Calgary's Spiritus Chamber Choir, both of which he led until 2019, when he joined the University of Alberta's Faculty of Music.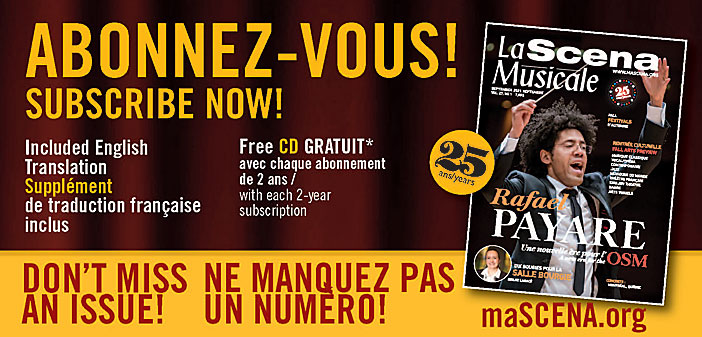 When Shantz came to Calgary to lead those two organizations, he had a new, shorter-term focus. "I was keen to try to make a mark in Calgary," and a mark he made. His base is now Edmonton, but he continues to build on his initial Calgary commitment, having fulfilled that original ambition.
In 2012, Shantz expanded the professionalization of the Canadian choral scene by forming Luminous Voices, Calgary's only professional chamber choir. That choir, with a flexible roster of as many as 40 singers, most of whom are based in the city, has recorded four CDs, the third of which, Sea Dreams, has been nominated for a 2021 Juno in the Classical Album of the Year — Vocal or Choral category.
Getting the Juno nomination, Shantz hopes, will raise the profile of the choir, acting as a calling card for future national and international performance opportunities. "The recognition of a Juno nomination is a way for us to tell a story, and have a larger reach, making people aware of the music that we make."
The title piece, Sea Dreams, is a new work by Nova Scotia-based composer Peter Togni. After recording that work, Shantz thought, why not a whole disc of Togni's music? So several of Togni's more explicitly liturgical pieces filled out the project. As for Togni, he is looking at his fourth Juno nomination with Sea Dreams.
Shantz and Togni met in 2015, when Shantz, a superb tenor, and three other members of Luminous Voices recorded Togni's Responsio for ATMA Classique, and gave performances in Calgary and Edmonton. That collaboration established the ground for the Sea Dreams commission, which premiered in Calgary and Edmonton in 2018, and was released on the Halifax-based Leaf Music label in 2020.
In early May, Leaf released a second Luminous Voices recording, featuring the music of the obscure classical-era Ukrainian composer Artem Vedel, underwritten by Edmonton's Ukraine Millennium Foundation. The Vedel disc also includes the Spiritus Chamber Choir, Shantz's erstwhile other choir, singing Vedel's take on the Divine Liturgy of St. John Chrysostom.
Togni was no stranger to Calgary before the Luminous Voices collaborations. He had spent eight years there as a church musician, choir director, and CBC radio host. He had worked with the flutist Sara Hahn-Scinocco in Banff. She commissioned Sea Dreams and is one of two flutists on the album.
The preparation for the performances and recording of Sea Dreams expanded both Shantz and Togni's notions of collaborative creation. Togni came to Calgary to workshop the piece, and that process taught both the conductor and the composer something new about how new music can be brought into the world.
"It's changing the way I'm looking at my future collaborations," Shantz said. The choir and the musicians were enlisted in the compositional process. "It helped us learn what sonorities were going to work well, what the balance was going to be like. It allowed us to be part of the creative process, which really makes the ensemble much more engaged in the end result. You end up getting a deeper response from the performers because you're establishing that connection long in advance. It's changing the way I'm looking at my future collaborations, as well."
For his part, Togni said, "I think that's what made the piece what it is because of the fact that we had some time to do that [workshop]. Some people you wouldn't want to do that with, but it was a real love-in."
Like every other arts organization on the planet, Luminous Voices has been forced by COVID to find novel ways to stay in touch with their members and their audiences. The choir has had a grassroots community focus from the outset, and last year it worked with 10 school choirs, making recordings of individual choristers singing their parts to help mentor young singers.
And like many musical organizations, Luminous Voices took their talents to unconventional venues to keep in touch with one another and their fans. Since last fall, Shantz has arranged three "car concerts," where his singers sing their parts in their vehicles, and the audience listens over FM radios. Shantz conducted out front, including one concert in February where he donned a toque and winter coat rather than the traditional tie and tails. They did two concerts in Calgary lots; a concert in February in High River, about 70 kilometres south of Calgary, drew 125 vehicles as well as the notice of NBC, PBS, CKUA, and CBC.
"It was a fruitful way for us to still make music and actually perform for people," Shantz said. The choir tends to be project-driven, so although Shantz is now ensconced in Edmonton, he and the choir's board see no problem organizing future rehearsal sessions in blocks of time. Calgary is a three-hour drive from Edmonton.
This page is also available in / Cette page est également disponible en:

Francais (French)