This page is also available in / Cette page est également disponible en:

Francais (French)
Swedish violinist Johannes Marmen founded the Marmen Quartet in 2013 with casual ambitions. He wanted to explore string quartet repertoire with some schoolmates at London's Royal College of Music. Johannes's teenage aspiration was one day to become a concertmaster, but as he immersed himself in the world of string quartets, his focus changed.
"String quartet playing transformed my concept of what was possible and what was important in my life as a musician," he said in an interview from Malmö, Sweden.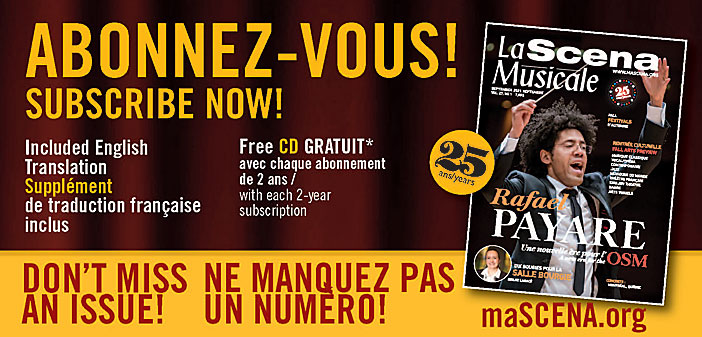 Johannes's growing belief that Marmen could compete with the best has paid off. The quartet has been awarded a shared first prize in the 2019 Banff International String Quartet Competition.
Before coming to Banff, the ensemble won the grand prize at the 2019 Bordeaux International String Quartet Competition and the 2018 Royal Overseas League Competition.
Second violinist Ricky Gore (and he's always second violin) has been with Marmen since the beginning. They got a new cellist, Steffan Morris, in 2016 and a new violist, Bryony Gibson-Cornish, in 2017.
The Marmen Quartet, obviously named after their first violinist, currently hold the Guildhall School of Music String Quartet Fellowship. They study with violist Simon Rowland-Jones and Doric Quartet cellist John Myerscough.
Johannes, 29, tried to explain what he thinks gives Marmen its appeal to jurors and audiences alike.
"It has always been an intuitive priority for us to transcend the notes on the page, to transmit the emotional content or journey of the music to the audience… This has felt like a slow path to take at times, as we don't ever settle for prescriptive or standard ways of playing things. But in the end, I think the result is more rewarding both for us and for the audience."
Equally exhilarating is the rehearsal and performance experience that relies on such technical and emotional cohesion of four individuals digging into some the greatest music ever written.
"It's immensely satisfying to have such a high level of artistic influence on what we do, from repertoire choice to interpretations and everything that encompasses the quartet as an entity. To have such an artistic autonomy and share it with three people that you respect so much and that you like spending time with is a huge privilege."
Johannes encapsulated the long-term Marmen ambition in an interview with the Violin Channel: "Our career goals remain the same: to become the very best quartet we can possibly be, exploring the vast repertoire that the string quartet combination has to offer and to share our love of quartet playing with diverse audiences around the world."
Winning BISQC and Bordeaux will give them plenty of opportunities to do just that.
This page is also available in / Cette page est également disponible en:

Francais (French)