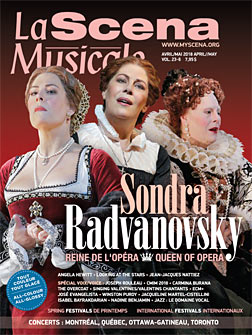 Advertisement / Publicité
This page is also available in / Cette page est également disponible en:

Francais (French)
Its name – the Global Leaders Program – is so generic it could be attached to just about any MBA-granting institution with just about any cohort of applicants: teachers, prospective hedge fund managers, political activists. But this unique Global Leaders Program is anchored in the world of music.
GLP grew out of the Orchestra of the Americas, established in 2001 as an elite 100-piece youth orchestra inspired by Venezuala's El Sistema. In fact, El Sistema's most notable ambassador, Gustavo Dudamel, led the Orchestra between 2003 and 2010, and a who's who of classical music luminaries have worked with these young musicians, age 18-30, including Kent Nagano, James Ehnes, Matt Haimovitz and Louis Lortie. McGill University is among the nine world-class institutions that curate the program's Executive Graduate Certificate.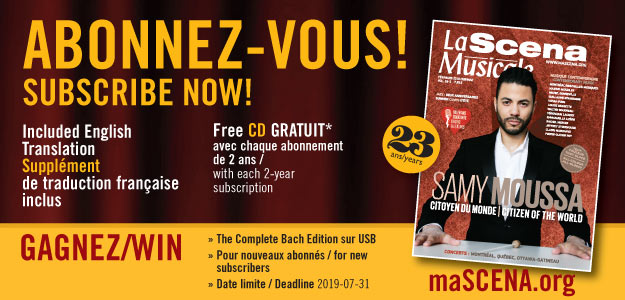 In 2012, GLP emerged out of the YOA as a nine-month opportunity for gifted young artists to go beyond their musical ambitions and learn ways to become leaders in fields that transcend the practice room and concert hall and take their imaginations and entrepreneurial energy into communities all over the world.
Here, in a nutshell, is what motivated the creation of GLP, according to co-founder Mark Gillespie, a McGill MBA grad. Participants, in his view, aren't defaulting to a Plan B as prospects for musical careers narrow; they are broadening their horizons.
"We built the GLP to address paradigm shifts in the music industry," he says. "In an increasingly evolving sector, when our cohort members come to new forks in the road, we want them to be empowered to read and navigate this new landscape.
"So many highly trained musicians don't feel empowered to make bold choices because they slowly come to see themselves as one-dimensionally prepared, and, therefore, one-dimensionally capable. We want our cohort members to get excited when they see forks in the road ahead."
In the first phase, the 35 successful applicants travel together to a field placement selected for its need. In January, they took part in a two-week session in the Los Lagos and Los Ríos regions of southern Chile, as well as participating in a module curated by Harvard University.
In the second phase, the participants hone their individual inclinations. The aim is to inspire and equip them to make a difference wherever they end up. Gillespie describes the ultimate goal this way:
"We try to ensure that they graduate with both the skills and the confidence to pursue a wide range of futures in music. Musicians must find ways to make their work relevant, meaningful, and valuable to new generations and novel contexts."
www.globalleadersprogram.com
This page is also available in / Cette page est également disponible en:

Francais (French)