This page is also available in / Cette page est également disponible en:

Francais (French)
For the 10th edition of the Montreal/New Musics festival, the SMCQ and Artistic Director Walter Boudreau present Volumina, bringing together works by Ligeti, Sokolović, Tremblay and Garant in the Maison symphonique. Both a tribute to Quebec creators and an evocation of key moments of the SMCQ's history, this audacious concert, directed by Jean-Michaël Lavoie and hosted by Georges Nicholson, presents a panoply of contemporary languages based on vast space, the sacred, and the very contemporary relationship between the full and the empty.
A long unbreakable arc 
Hungarian composer György Ligeti composed Volumina in 1961. Five years earlier, he had fled Hungary in the midst of the revolution and travelling from Cologne to Vienna, met the great composers of his time. Through this contact, he further developed a writing technique that had already begun before his exile, taking partial form in Apparitions (1959) and then exclusively in Atmosphères (1961). This technique consists of slowly moving sound strata consisting of clusters, giving the impression of a homogeneous texture that evolves subtly, without rupture, recreating itself indefinitely. This writing takes on an unexpected scope in Volumina for solo organ, where Ligeti uses the immense range of the instrument's register and a vocabulary requiring the performer to use their wrists and forearms. Yet there is no violence or spectacular majesty, but a general sense of calm and fulfillment. Ligeti also points out: "The broad form of the piece must be conceived as a single large bow: there is no break in the play, nor any real break." Fluidity, homogeneity and slowness will be the ingredients when Saskatchewan-born Montreal organist Joel Peters, commanding the Grand Orgue Pierre-Béique, will fill the vast and empty expanse of the Maison symphonique. Let us hope that this sound arc will resonate with enough colour on our screens to glimpse a corner of blue sky: the hope of soon returning to the concert hall.
Vagues, vents, plages, chants
Serbian-born Quebec composer Ana Sokolović invites us to enter her Jeu des portraits through this work for ten musicians composed in 1996, a tribute to four Quebec composers. Taking up elements of each of their language, she re-appropriates them in a personal proposition both seductive and highly evocative. The first movement, Vagues, is a slow exploration around the dissonance that becomes more and more amplified, inspired by the universe of Rodolphe Mathieu. Vents develops a much more animated language based on quotations from Jean Papineau-Couture, founding president of the SMCQ in 1966. Plages, also animated, is inspired by the pointillist universe of Serge Garant, co-founder and the SMCQ's first Artistic Director. Finally, through its choice of oriental tones, Chants pays tribute to Claude Vivier, composer of Siddharta, Shiraz and Samarkand. As you listen to the work, will you be able to discern the portraits behind Ana Sokolović's impressions?
Between snow and fire.
The concert continues with two outstanding works by Serge Garant and Gilles Tremblay. Amuya, meaning "thick, melting snow" in Inuktitut, is the soundtrack to a 1967 film about the lives of people in the polar regions. Throughout 17 minutes of music, Garant's work for small ensemble keeps us on the edge of our seats by developing an atmosphere so subtle and refined that each jolt, each appearance or disappearance imprints itself on us and plunges us into a state of constant curiosity. The discourse oscillates between homogenous textures, isolated musical motifs and the famed musical pointillism, very brief interventions that sprinkle the sound universe with stars of various timbres. All that's missing in the Maison symphonique is the aurora borealis!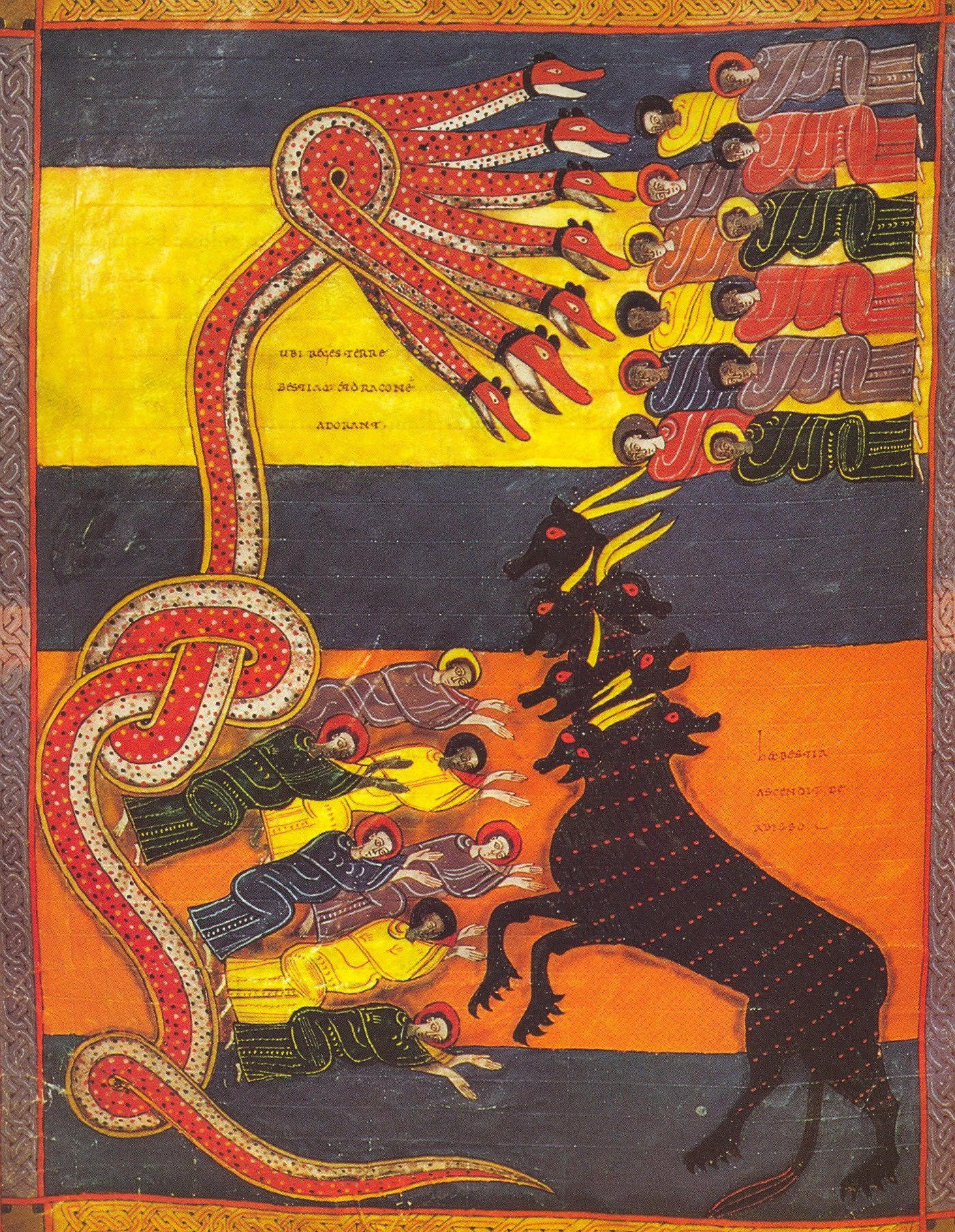 For his part, it was fire that inspired Gilles Tremblay, and more precisely the medieval illuminations of Mozarabic works entitled Beatus, which illustrate the commentary on the apocalypse by Christian monk Beatus of Liébana. The strength of the images of these miniatures, plus the bright and warm colours where yellows, reds and oranges dominate, inspired Tremblay to create a rich and colourful Musique du feu, intended to be a musical illustration of the medieval illuminations. According to the composer the work, written in 1991 for the SMCQ, unfolds on the sound, morphological and thermal levels: simultaneously representing fire (percussion), multiple forms of flames (piano, brass and wood) and thermal radiation (combinations of instruments). Full of agitation and in constant change, a great hour of music is brilliantly presented under the direction of Jean-Michaël Lavoie.
With this major concert in Montreal's most majestic hall, the SMCQ has chosen to push back the boundaries of our perception, directly reaching our hearts and souls. These works, in perfect harmony with certain current lessons, invite us to savour the fullness of slowed-down time, to savour all the richness and diversity that a single drop of time can contain, to better glimpse the essence of all that surrounds us. It is a return to the essential, to fill up our energy and the emptiness. 
For more information about this concert, visit www.smcq.qc.ca
This page is also available in / Cette page est également disponible en:

Francais (French)