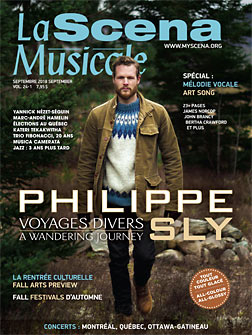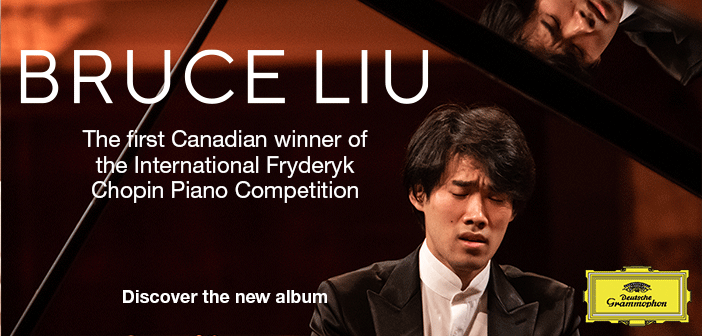 This page is also available in / Cette page est également disponible en:

Francais (French)
Acclaimed internationally for their brilliant and elegant performances, Trio Fibonacci celebrate their 20th anniversary this fall. This is remarkable longevity for the group comprising Julie-Anne Derome (violin), Gabriel Prynn (cello) and Steven Massicotte (piano). They focussed on the contemporary repertoire early on, but gradually went back to their primary enthusiasms, and today offer thematic programming that combines classical, romantic and contemporary works.
Mapping the present to unearth the past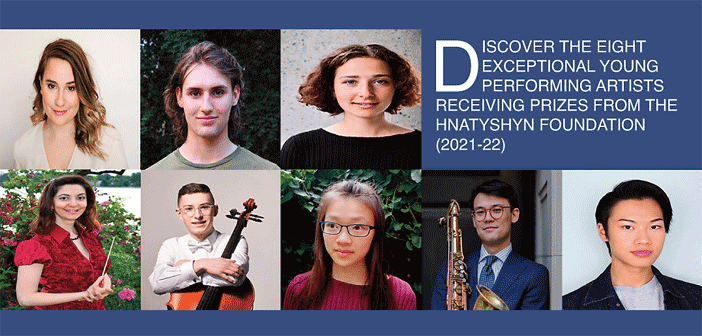 Trio Fibonacci was founded in 1998 by Derome, Prynn and André Ristic. "We wanted to create a group mainly associated with romantic repertoire, and since we were all crazy about contemporary music as well, we decided to combine our strengths and form a trio," explains the violinist. The name is a tribute to the 13th-century Italian mathematician Leonardo Fibonacci, who identified the famous eponymous number sequence. At the beginning, the trio played a resolutely contemporary repertoire, with numerous premieres and collaborations. Their first albums brought to the public the music of Jonathan Harvey, Guilherme Bauer, Harry Crowl, Denis Bosse, Gerald Barry, James Clarke and Michael Finnissy.
In 2006-2007, following the departure of Ristic, the group returned to their classical roots. As Derome explains, "We felt the need to widen our repertoire but we didn't want to muffle our artistic instincts." A variety of pianists successively joined the trio, including Wonny Song and Anna D'Errico. They rediscovered Mendelssohn, Tchaikovsky and Haydn while continuing with their primary mission of exploring contemporary composers. Their newest addition is freshly-graduated and multiple-prize-winning Massicotte. September will see him start his second season with the trio. It promises to be an eclectic one: think Spain, minimalism and operatic arrangements.
Globe-trotters looking for challenges
Between 1998 and 2016, the trio were invited to China, Japan, Chile, Brazil, the United States, South Africa and several European countries. They remained active in Quebec, collaborating with the likes of the Ensemble contemporain de Montréal, the Nouvel Ensemble à Cordes de Québec and the SMCQ, as well as undertaking a residence at the Chapelle historique du Bon-Pasteur. But concerts aren't the only thing. As Prynn explains, "One important aspect of our individual work has always been teaching and mentoring young musicians." Via workshops, masterclasses and university invitations the trio share their wisdom and advice and transmit to new generations the rigour and confidence that they themselves received from their mentors.
In recent years the trio have opted for a better work-family balance by swapping travel for their YouTube channel and their blog to bring their music to a wider audience via concerts and insights into their research. This has allowed them to adapt to changes in the Quebec cultural landscape, and also to get to know their Quebec audience better, an audience they cannot fault for lack of warmth, enthusiasm and attentiveness. What's more, alongside the usual Montreal season, they will be giving performances outside the metropolis for the first time, and are much looking forward to this.
Clarity, curiosity, authenticity: the ingredients of artistic success
The secret of the trio's longevity is above all a question of aesthetics. The players' ideas and visions reinforce and complement each other. For Derome it's about "understanding the structure of the piece"; for Massicotte, "conveying emotion and intention"; and for Prynn, "a conversation revealing the texture of each instrument." These components form the trio's musical signature, in part the fruition of years of work on contemporary repertoire. The discipline and versatility needed to play contemporary works influence the way they approach the traditional repertoire: They probe the great classics to create limpid virtuoso performances poised between rigour and feeling, between the micro and the macro. In short, they let the present illuminate the past.
Listening to them play, one is caught up in the rhythmic precision and the relief created by accents and tonal nuances that give the music its sparkle and elegance. The musicians draw the best out of solo playing while showing faultless cohesion during concerts that are entertaining for eyes as well as ears. With each work they try to fathom the composer's deepest intentions, to grasp the essence and make it their own.
Thus they allow themselves more latitude in the Piano Trio Op. 8 by Chopin, knowing that much of his music was improvised, but don't allow themselves such freedom in trios by Beethoven, who gives much more precise indications. Over the years, the string players and their different pianists have learned to "breathe together" to reach a maturity earning them praise from critics internationally, from The Times to the Frankfurter Allgemeine.
What's next for Fibonacci?
To celebrate their anniversary, Trio Fibonacci has a musical present in store for subscribers, and there will be drinks after the first concert of the new season. Aware of the achievement those 20 years represent, the musicians are also looking for new things to discover, and will continue to relish new challenges to surprise and captivate their audiences. Long may they continue to delight us and enrich the musical scene in Quebec.
Trio Fibonacci open their new season on Sept. 23 at Bourgie Hall. Website: www.triofibonacci.com. Blog: www.triofibonacci.wordpress.com.
This page is also available in / Cette page est également disponible en:

Francais (French)