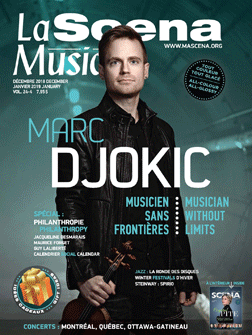 This page is also available in / Cette page est également disponible en:

Francais (French)
When Yannick Nézet-Séguin told his orchestra about the upcoming European tour, I was there with my camera. That's when it all began, in July 2017."
Film director Jean-Nicolas Orhon spent a very special year that culminated in performances by the Orchestre Métropolitain in celebrated European concert halls, from Amsterdam's Concertgebouw to the Paris Philharmonie. The feature documentary Ensemble is the fruit of talks between the young director and pianist Jennifer Bourdages, who is also a member of the OM board. The film records a year in the life of the orchestra conducted by Nézet-Séguin. We watch rehearsals of Shostakovich, Wagner and Bruckner filmed as if they were actual concerts, interspersed with glimpses into the musicians' lives.
"From the start we wanted to make a film about the orchestra itself, about the relationship between the conductor and the players," Orhon explains. "The human dimension was always very present."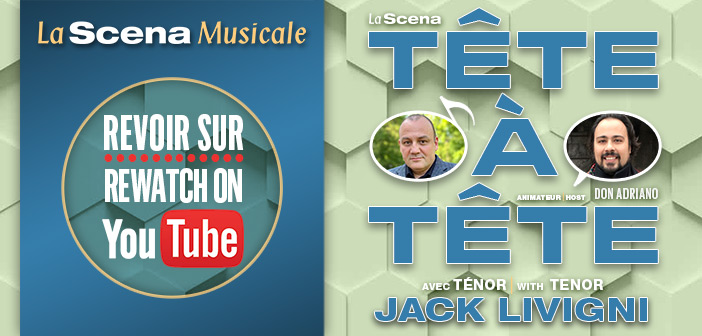 Like the orchestra, the film is based on the togetherness of these people, who share an enthusiasm for their work, driving them ever closer to their ideal. It's touching, detailed, veined with humour, and, above all, true. No need for artifice to convey this reality, for the magic already exists, and the greatest quality of the film is this glowing sincerity. "Several musicians told me the film represented them," Orhon says, "that it conveyed the essence of the orchestra, and that's been my best reward."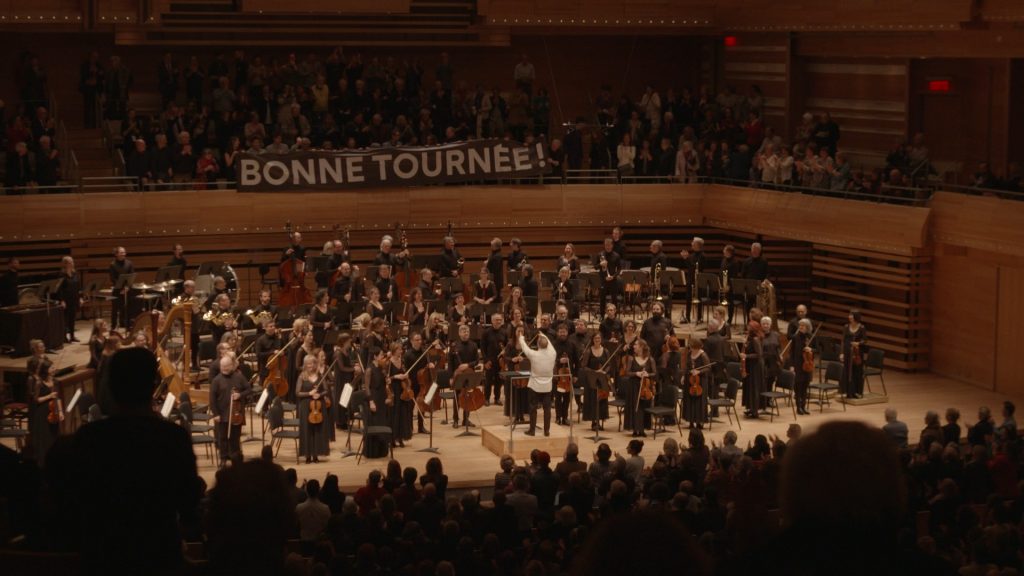 Orhon chose a minimal team that kept a low profile, using a handheld camera for rehearsals, with Simon Bellefleur taking care of sound. It's simple and effective.
"Sometimes I chose not to film rather than risk disturbing them. The main thing wasn't the film but the concert they were going to play that evening. If I felt I was going to affect them in any way, I kept back. The project taught me the importance of discretion in documentary filmmaking."
This low profile meant the team worked unnoticed so the orchestra could create its particular magic. We discover that music-making is a matter of spirit, of passion, of meticulous, unflagging work to try to scale the summits of perfection. Ensemble is one of the finest moments in the collective memory of the orchestra.
Translation by Cecilia Graison
Ensemble, directed by Jean-Nicolas Orhon, will be shown on ICI ARTV on Nov. 26 at 8:30 p.m. and on ICI Radio-Canada Télé on Dec. 29 at 7:30 p.m.
This page is also available in / Cette page est également disponible en:

Francais (French)