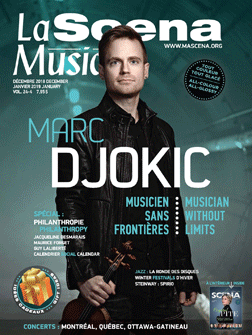 This page is also available in / Cette page est également disponible en:

Francais (French)
Voilà la sélection d'idées cadeaux de La Scena Musicale pour les fêtes de fin d'année / Here is Gift Ideas' selection by La Scena Musicale :
CÔTÉ LIVRES
Une vie à l'opéra : souvenirs d'un critique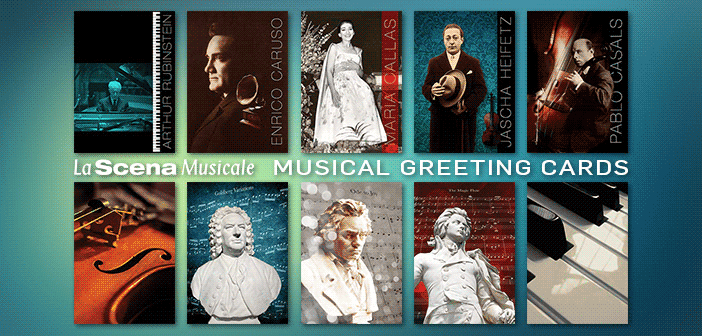 Gérard Mannoni
37,95 $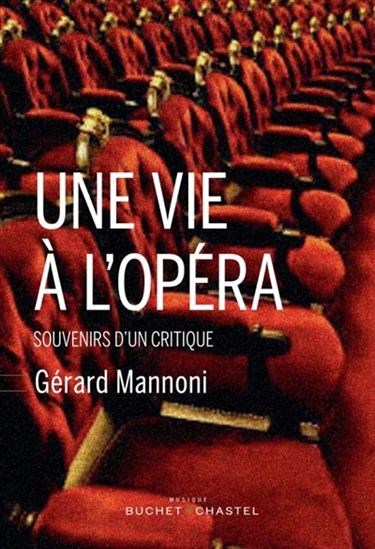 Gérard Mannoni nous raconte soixante ans de critiques musicales et chorégraphiques, ses souvenirs de concerts, de scène, ses rencontres et ses collaborations avec de prestigieuses revues françaises et les plus grands artistes du siècle dernier.
Maestros and their music
John Mauceri
$23.00
An exuberant, uniquely accessible, beautifully illustrated look inside the enigmatic art and craft of conducting, from an acclaimed conductor – student of Leopold Stokowski and collaborator with Leonard Bernstein – whose international career has spanned half a century after their release.
Music as an art
Roger Scruton
$42.00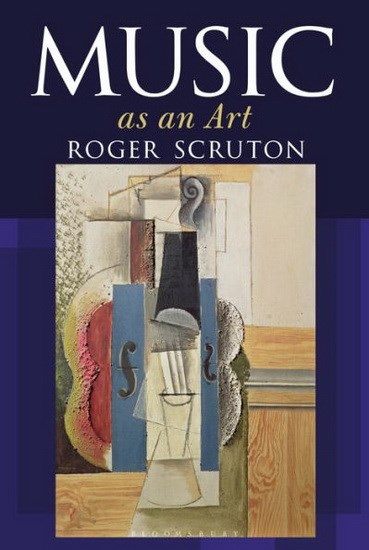 In this book, the author explains how we can develop greater judgment in music, recognizing both good taste and bad, establishing musical values, as well as musical pleasures. As we live at a critical time for classical music, this book is an important contribution to the debate, of which we stand in need, concerning the place of music in Western civilization.
Johannes Brahms : chemins vers l'absolu
Brigitte François-Sappey
44,95 $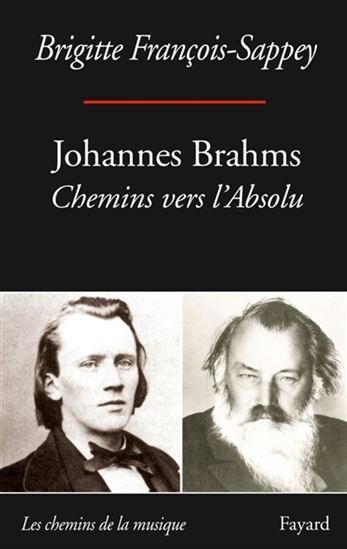 La grande musicologue et spécialiste du romantisme nous arrive avec une biographie étoffée et lumineuse de Brahms dont l'œuvre, créée à Vienne, la ville sainte de la musique, est marquée de la qualification classique de romantisme tardif et aborde tous les genres à l'exception de l'opéra.
Respect: the life of Aretha Franklin
David Ritz
$25.99
After many books on Aretha Franklin, David Ritz, who was a friend of the Queen of Soul, portrays the woman behind the diva, from the early relationship with her father to her triumph amidst personal tragedy, surprise Grammy performances, and career reinventions.
Le cerveau et la musique
Une odyssée fantastique d'art et de science
Michel Rochon
19,95 $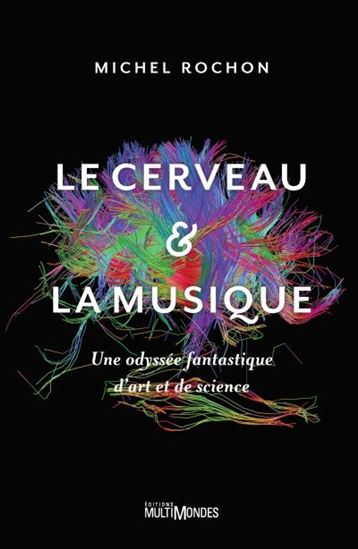 Un son, une note, une mélodie et voilà… le cerveau en effervescence. Mais pourquoi certains airs arrivent-ils à nous tirer des larmes, à nous donner la chair de poule, à nous enthousiasmer ou à nous faire danser ? Voici une exploration fascinante du cerveau musical.
CÔTÉ DISQUES
LES COFFRETS
Mahler: 10 Symphonies (10cd+blu-ray audio)
Deutsche Grammophon
$94.99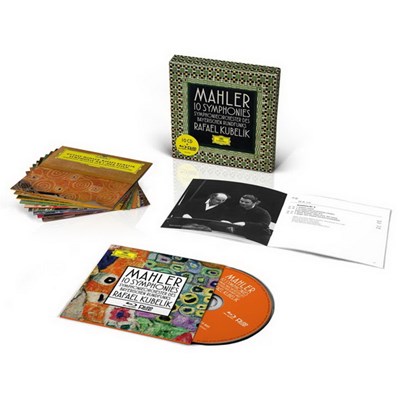 Half a century after release, Rafael Kubelík's recordings of Mahler's symphonies with the Bavarian Radio Symphony Orchestra remain reference recordings of the repertoire. Kubelik passionately championed Mahler's music when it was still unfashionable to do so. This was the first Mahler cycle to be performed and recorded by a German orchestra.
Schubert: Symphonies 1 & 6
Pentatone
$29.99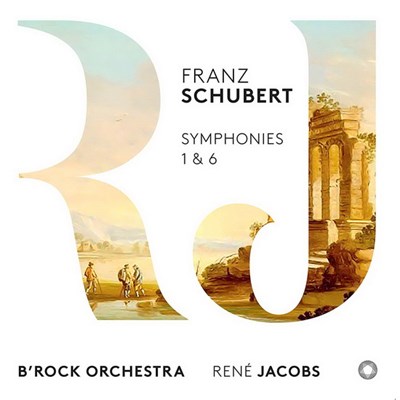 René Jacobs delivers his fresh perspective on the favourite composer of his youth together with the exceptional players of the B'Rock Orchestra, acclaimed for their inspired playing, musical curiosity and original approach to the classics.
Clarinet Concertos
Brilliant Classics
$79.99
This 14-disc set encompasses the full spectrum of concertante clarinet writing: an extensive collection of Clarinet Concertos, from the very first concertos by Molter, the most famous one by Mozart, Hoffmeister, Baermann, Stamitz, Krommer, Crusell, Mercadante, Rietz, Rossini, Bruch, Weber, Stanford, and well into the 20th century with Hindemith, Busoni, Finzi, Copland and Tansman.
Liszt: Twelve Symphonic Poems
Version pour deux pianos – Brilliant Classics
22,99 $
Voici un enregistrement qui va ravir les amateurs de l'œuvre pour piano de Liszt. Une version pour deux pianos des poèmes symphoniques enregistrée par le grand spécialiste de Liszt, Leslie Howard, avec le pianiste italien Mattia Ometto.
Bruckner – Les 9 symphonies
ATMA Classique
32,99 $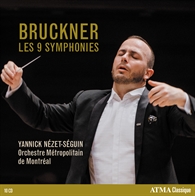 En brucknérien convaincu, Nézet-Séguin a terminé en 2017 l'enregistrement de l'intégrale des Symphonies avec l'Orchestre Métropolitain, un projet qui s'étale sur 10 ans. Ce coffret en est l'aboutissement et il fait déjà figure de référence.
Puccini – 150 ans (2 CD)
XXI Productions et Universal
19,99 $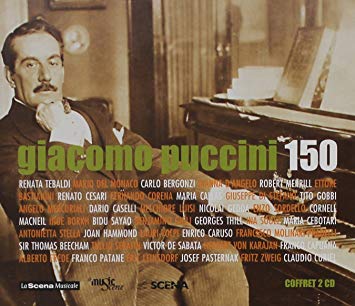 Cette compilation d'airs de Puccini publiée par La Scena Musicale regroupe des enregistrements historiques, avec notamment Maria Callas, Mario del Monaco, Victoria de los Angeles, Giuseppe di Stefano, Renata Tebaldi ou Enrico Caruso. À écouter avec passion et à réécouter souvent.
CÔTÉ DISQUES
LA SÉLECTION LOCALE
Gaîté parisienne – Ravel, Poulenc, Offenbach
Orchestre symphonique de Québec, Fabien Gabel
ATMA Classique
14,99 $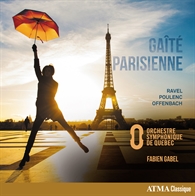 Un bain de fraîcheur à la française avec ces œuvres symphoniques où se démarque magnifiquement la suite Les Biches de Poulenc. En plein dans l'esprit du temps des fêtes.
Haendel – Ode for St Cecilia's Day
The Bach Choir of Bethlehem – Greg Funfgeld
Analekta
16,99 $
Un enregistrement pour inviter les anges dans votre salon. Une œuvre élégante, poétique et profonde par des artistes d'ici.
Mathieu et Rachmaninoff
Jean-Philippe Sylvestre, Orchestre Métropolitain, Alain Trudel
ATMA Classique
14,99 $
Le concerto posthume du Québécois André Mathieu vu par un de nos pianistes les plus prometteurs. Un bain de post-romantisme alliant virtuosité et liberté.
Vivaldi – Concertos pour flûte à bec
Vincent Lauzer, Arion Orchestre Baroque,
Alexander Weinmann
ATMA Classique
14,99 $
Cet album devrait se trouver dans la bibliothèque de tout discophile ou amateur de musique ancienne. Une référence dans le répertoire de Vivaldi pour flûte à bec.
Chansons d'amour d'Acadie et de France
Skye Consort, Chœur Louisbourg, Monique Richard
ATMA Classique
14,99 $
Mêlant chansons acadiennes et chansons polyphoniques françaises de la Renaissance, ce vent de fraîcheur venu des Maritimes est parfait pour le temps des fêtes.
Beethoven – Sonates pour violon 6-8
Andrew Wan et Charles Richard-Hamelin
Analekta
16,99 $
Un incontournable de Beethoven vu par deux de nos artistes les plus brillants et sensibles. Commencez à les collectionner, la suite ne tardera pas !
Aux frontières de nos rêves (2 CD)
Alain Lefèvre, Orchestre du Centre national des Arts du Canada, Alexander Shelley
Analekta
19,99 $
Autre hommage poignant, celui du pianiste Alain Lefèvre au Concerto de l'asile du Québécois Walter Boudreau. Une très belle redécouverte de ce joyau pianistique du répertoire d'ici.
This page is also available in / Cette page est également disponible en:

Francais (French)