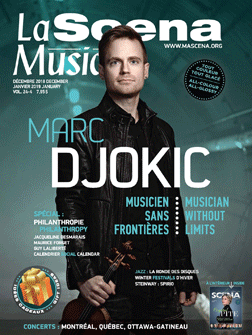 This page is also available in / Cette page est également disponible en:

Francais (French)
After five years in Germany and 11 in Switzerland, with 10 of those years as a soloist with the Grand Théâtre de Genève Ballet Company, Céline Cassone arrived in Montreal in 2008. Behind her move to the metropolis of Quebec is a love story: "One day, while I was a soloist in Geneva, I was sent to perform at a gala in Houston, and I saw Ballets Jazz in the program. It was then that I reconnected with Louis Robitaille, and we fell in love. Those three days changed our lives." Their cinema-worthy romance has been going strong for over 10 years.
During a transitional year, Cassone was involved in several projects in the United States as an independent artist under such renowned choreographers as Christopher Wheeldon and Benjamin Millepied, all while gradually integrating into the Ballets Jazz de Montréal: "I was in shock, seeing the BJM," she recalls. "Their dance was so physical! I never thought I could move as they do. But over the years, their repertoire became more oriented towards neoclassical and contemporary ballet, and I was able to find my place." Today, Cassone is the principal dancer and artistic coordinator of the company, which has been touring the world with its new show Dance Me/Musique de Leonard Cohen for the past year. "The company is scaling the heights with this show," she says. "We have reached a level of fame never before seen."
The BJM will tour Europe from December to February, giving performances in France, Germany, Switzerland, Belgium and Italy. Halls have been packed with enthusiastic audiences. The insatiable appetite for the show is evident in their calendar, so full that the dancers struggle to find vacation time. "The dancers make the company," Cassone says. "On stage, they always give their all, they never take anything for granted; it's a rare sight." Montreal will have the pleasure of welcoming the famous show to Place des Arts in March 2019, 15 months after its inception.
Despite her busy agenda, Cassone has one eye on the future. "I have never felt so well, physically, and I want to share this well-being with those around me." For a year, Céline has worked with the S.A.F.E.® Floor method, created by former star dancer of the Berlin Opera, Alexandre Munz. This training program is based on sequences of micromovements that allow for dynamic rotation of the spinal column. In addition to eliminating back pain, it enhances flexibility and suppleness. Céline just received her S.A.F.E.® Floor certification and hopes to make the method, already in vogue in Europe, known in Canada, where it is not established. We hope that Cassone and the BJM continue amazing their audiences for many years to come! www.bjmdanse.ca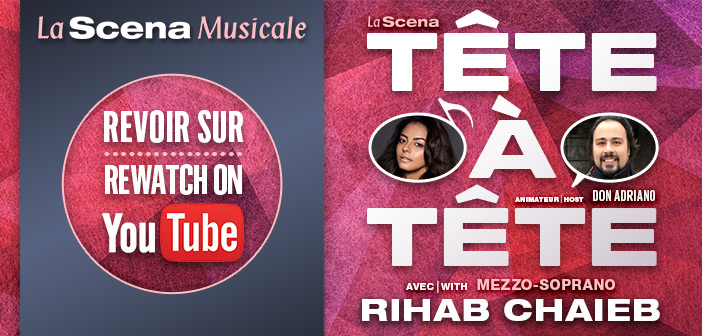 Translation by Janessa Culliford
This page is also available in / Cette page est également disponible en:

Francais (French)