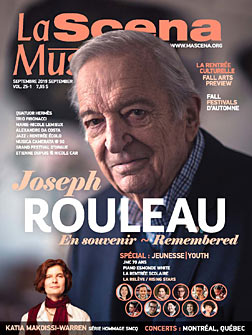 This page is also available in / Cette page est également disponible en:

Francais (French)
Polarized Views on Domingo
A lengthy Associated Press report on the alleged inappropriate behaviour of Plácido Domingo has divided music lovers. Supporters of the general director of the Los Angeles Opera point out that he took no for an answer – eventually – when approaching potential paramours. Others contend that his conduct constituted harassment.
The story by Jocelyn Gecker claimed that seven of nine performers interviewed felt that their careers were "adversely impacted" by their non-cooperation. Two said they accepted his advances. The only accuser who let her name be used, retired mezzo-soprano Patricia Wulf, subsequently told NPR: "I didn't suffer anything career-wise… [Domingo] and the company kept hiring me."
Reactions were mixed. The Philadelphia Orchestra promptly cancelled the tenor-turned-baritone's scheduled appearance as part of a Sept. 18 opening-night gala conducted by Yannick Nézet- Séguin. The San Francisco Opera cancelled a sold-out Oct. 6 concert featuring Domingo. The LA Opera has appointed a lawyer to investigate the claims. The Metropolitan Opera, where Domingo is scheduled to sing the title role of Verdi's Macbeth, said it would wait for the LA Opera decision before deciding on any action. Domingo appeared as scheduled on Aug. 25 in a concert performance at the Salzburg Festival of Verdi's Luisa Miller. He was greeted with bravos and a standing ovation.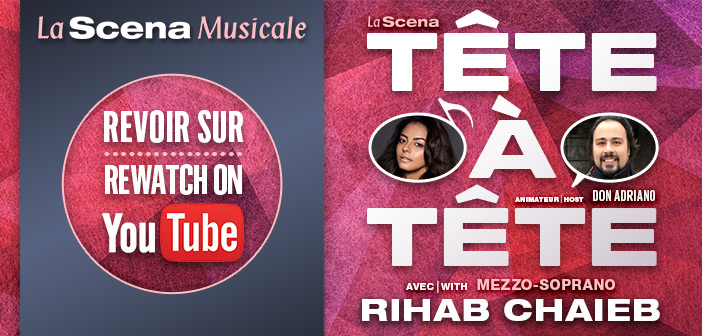 The jury is out on AP as well as Domingo. "What were they doing running a story based on eight anonymous denunciations and one (subsequently modified) gentle rebuke from an ex-colleague?" asks British blogger Norman Lebrecht.
Pogorelich Makes A Comeback
Ivo Pogorelich, 60, has released his first recording in 21 years. The Sony Classical release comprises Beethoven's Sonatas Op. 54 and Op. 78 and Rachmaninoff's Piano Sonata No. 2 in the revised edition. Famously snubbed by the jury of the 1980 Warsaw competition, the Croatian pianist won the Montreal International Music Competition (no relation to the later Concours musical international de Montréal) that same year. His last performance in Montreal was in April 1999. "The things I have experienced in my life are of such a nature that they would pass for exaggerated fantasy rather than reality," he told the Montreal Gazette at the time. "But I am living proof that reality is sometimes more bewildering than fantasy could ever be."
Paul Merkelo, Sony Artist
Paul Merkelo, OSM principal trumpet since 1995, is the star of a Sony Classical recording of concertos by Haydn, Hummel, Leopold Mozart and Telemann. Scheduled to be released on Sept. 6, the album features the Oxford Philharmonic under its founding music director, Marios Papadopoulos. This tribute to the Age of Enlightenment and the development of the keyed trumpet was made in Saffron Hall in Saffron-Walden in the UK.
As a nod to his boyhood hero Timofei Dokshizer, Merkelo plays the taxing cadenza this Russian virtuoso wrote for the Hummel. Merkelo has supplied his own cadenza for Haydn. The last artist to record these works for Sony (or CBS Masterworks) was Wynton Marsalis. "A massive inspiration for me when I was growing up," the trumpeter notes.
Last June in Moscow Merkelo made a second Sony disc, of works by Shostakovich, Weinberg and Arutunian, with the Russian National Orchestra under Hans Graf. Look for this release in the spring. Merkelo also has live U.K. engagements this season with the Oxford Philharmonic in Oxford and the English Chamber Orchestra in London.
How Do You Get To Carnegie Hall?
Researchers at Case Western Reserve University in Cleveland have concluded that practising does not play as significant a role as previously thought in determining levels of performance among musicians. The double-blind study of 39 violinists of various skill levels was intended to test the "10,000-hour rule" popularized by Malcolm Gladwell, who argued in his 2008 book Outliers: The Story of Success, that methodical practice was more significant in developing expertise than innate talent. His theory was based in part on a 1993 paper by K. Anders Ericsson and others. The new study was published in the journal Royal Society Open Science.
 Bernard Haitink Hangs Them Up
Dutch conductor Bernard Haitink, who turned 90 on March 4, is scheduled to give his final performance on Sept. 6 with the Vienna Philharmonic for the Lucerne Festival. Repertoire: Beethoven's Piano Concerto No. 4, with Emanuel Ax as soloist, and Bruckner's Symphony No. 7. The Lucerne concert follows performances of the same program at the Salzburg Festival and the BBC Proms in Royal Albert Hall in London. The former chief conductor of the Royal Concertgebouw Orchestra and music director of the Royal Opera House, Covent Garden suffered a fall at the Concertgebouw in July 2018. He had originally announced that 2019-20 would be a sabbatical season.
Neef Sets Sights On Paris
Canadian Opera Company general director Alexander Neef will assume the direction of the Paris Opera in September 2021 – thus annulling the previously announced extension of his COC contact through September 2026. Formerly the casting head of the storied company in Paris, Neef brought good singers to Toronto but also presided over the reduction of the mainstage season from seven productions to six. Box office has sagged during his reign as the company presented oddball productions of European genesis or inspiration. Some critics noted that Neef failed to stage significant Canadian works, although he could take credit for Rufus Wainwright's Hadrian and partial credit for a co-production of Harry Somers's Louis Riel. The 45-year-old German will also step down from the summer job he accepted in 2018 as artistic director of the Santa Fe Opera.
Composer Dies in Bear Attack
Julien Gauthier, a Canadian-born French composer whose works incorporate sounds collected in the environment, met a tragic end on Aug. 15 near Tulita, N.W.T.  The Northwest Territories Coroner Service and the RCMP have confirmed that Gauthier died from multiple injuries consistent with a bear attack. Camille Toscani, Gauthier's travelling companion, said the composer was dragged from his tent in the middle of the night. She managed to find another group of travellers who activated an emergency alert device.
The pair had planned to paddle 1,500 kilometres along the Mackenzie River from Fort Providence to Inuvik, recording sounds and taking photographs. According to the CBC, Gauthier was planning to "collaborate with Parisian cellist Michèle Pierre on a composition inspired by the recordings." The composer's website, www.juliengauthier.com, which was still active as of this writing, includes samples of his work. Among the future projects listed is a performance in November of his Symphonie Australe on the island of Réunion in the Indian Ocean.
Julien Gauthier et l'Orchestre de la Région Réunion: La Symphonie Australe www.youtube.com/watch?v=ELqA5gVej0M
This page is also available in / Cette page est également disponible en:

Francais (French)