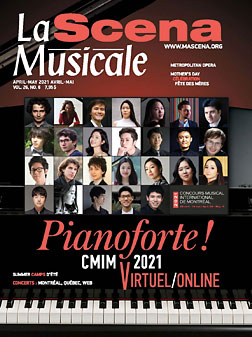 This page is also available in / Cette page est également disponible en:

Francais (French)
Start your symphonic engines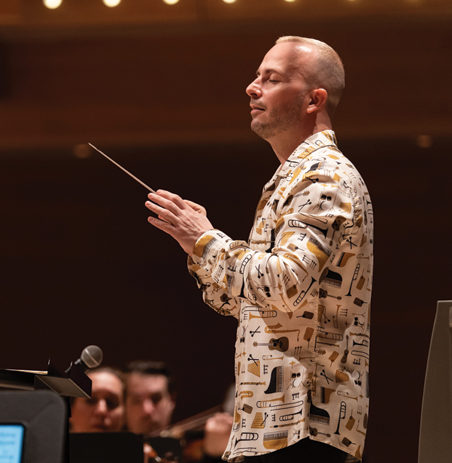 The race goes to the swift. And the lucky. The OSM promised a return to live-public programming minutes after Quebec Premier François Legault announced on March 16 that theatres and concert halls in the "red zone" would be allowed to reopen on March 26. But the Orchestre Métropolitain was the first ensemble to perform such a concert in the Maison symphonique, simply by virtue of having already booked the hall for the following day. Led by Yannick Nézet-Séguin, the program before an appreciative crowd of 250 included Brahms's Second Symphony. Further live-audience concerts are promised on April 11 and 17. Nézet-Séguin is soloist as well as conductor on April 11 in Mozart's Piano Concerto K. 414.
The OSM makes a live-audience comeback on April 7 in an American program coupling Samuel Barber's Violin Concerto (Kerson Leong, soloist) and William Grant Still's Symphony No. 2 "Song of a New Race." The latter work, premiered in 1937 by the Philadelphia Orchestra under Leopold Stokowski, was meant by the composer to represent "the American colored man of today, in so many instances a totally new individual produced through the fusion of White, Indian and Negro bloods." Leading what we can safely assume to be an OSM premiere is assistant conductor Thomas Le Duc-Moreau.
Both orchestras have been active online. Notable from the OSM are a pair of ­pre-recorded programs led by the Ukrainian-born Finnish conductor Dalia Stasevska. The first, ­including Shostakovich's First ­Symphony, is available from March 30 to April 13, the ­second (Sibelius's Third) from April 27 to May 11. You can also catch the last of Kent Nagano's three concerts (Haydn's "Farewell" and Mozart's "Jupiter") until April 13. The former music ­director, now styled OSM conductor emeritus, is said to have sold many digital tickets. ­Remember Rafael Payare? He starts as music director designate in September and takes on his full duties a year later.
Barcelona goes bananas
While the OM and OSM welcomed well-­distanced and well-behaved crowds of 250, the Spanish pop band Love of Lesbian on March 27 performed for 5,000 in the Palau Sant Jordi, an indoor sporting arena in Barcelona. Spectators were required to wear masks and test negative for COVID-19 the same day. No distancing measures were imposed and dancing was far from forbidden. "I am convinced that everything will be fine, and I hope that many festival and concert hall colleagues can use this scientific base and our knowledge," Alberto Guijarro, co-director of the Primavera Sound festival, was quoted as saying by Radio France International. The Spanish blowout follows a smaller event for 500 in December. Experts from Barcelona's Fight Aids and Infectious Diseases Foundation plan to compare infection rates among the concertgoers with those of the general population.
Lithuanian tongue twisters
Having trouble nego­tiating the seriously Lithuanian name of ­Mirga Gražiny­tė-Tyla, music director of the City of Birmingham Symphony Orchestra? Relief is at hand.
Giedrė Šlekytė will begin her tenure as principal guest conductor of the Bruckner Orchester Linz in September. Both Gražinytė-Tyla (who is widely known simply as Mirga) and Šlekytė are natives of Vilnius. Both are in their 30s. Both were involved in a 2019 Deutsche Grammophon recording of music by – get ready – Kaunas-born Raminta Šerkšnytė. Šlekytė can also be heard on the Ondine label leading a program of works by Vilnius-trained, New York-based Žibuoklė Martinaitytė. Take note that Mirga will be exchanging her directorship in Birmingham for a principal guest position at the end 2021-22. Her decision was officially based on a "desire to step away from the organizational and administrative responsibilities of being a music director" although there is some speculation that the difficulties created by Brexit played a role. Mirga lives in Salzburg.
Classical Grammys minus the classics
The 63rd annual Grammy Awards occasioned the announcement of 10 classical winners, all of them connected to recordings of music ­written (or completed) after 1900. The earliest opus is Charles Ives's Symphony No. 1 (started in 1898 and finished in 1902), which forms part of a cycle of the composer's four ­symphonies as recorded by the Los Angeles Philharmonic under Gustavo Dudamel. Other scores are Ethel Smyth's choral symphony The Prison (1930), Gershwin's Porgy and Bess (1935), Shostakovich's Symphony No. 13 "Babi Yar" (1962), Michael Tilson Thomas's From the Diary of Anne Frank (1989) and Meditations on Rilke (2019); chamber works by Jennifer Higdon (1993), Ellen Taaffe Zwilich (2007) and ­Shulamit Ran (2013); Christopher Theofanidis's Concerto for Viola and Chamber Orchestra (2003); Richard Danielpour's The Passion of Yeshua (2018); and Christopher Rouse's Symphony No. 5 (2015) – this last garnering the Grammy for Best Contemporary ­Composition on the strength of a recording released by the Nashville Symphony last July. Take note that all the composers except Shostakovich are American citizens or ­residents. A Chicago Symphony Orchestra recording of this composer's Symphony No. 13 won the Grammy for Best Engineered Album.
Everest

 remounted as a graphic novel opera
Did you miss Everest, the 2015 opera based on a disastrous attempt to scale the mountain in 1996? Probably, unless you attended the ­Dallas Opera opening run or one of the ­revivals, including the most recent, by the ­Calgary Opera in 2019. Soon you will have your chance online, as the San Francisco-based company Opera Parallèle is producing a graphic novel version of the one-act work with the original music by Joby Talbot and words by Gene Scheer. Studio recording has already begun under the baton of Opera Parallèle ­general and artistic director Nicole Paiement, the Canadian-born conductor whom some will remember for her authoritative work early last year in the Opéra de ­Montréal production of George Benjamin's Written on Skin. The Everest ­project is not a conventional exercise in CGI: Somehow the movements and facial expressions of the singers in performance will control the animated result. "Rather than focusing on what we couldn't do because of the pandemic, we imagined what we could do," Paiement says. Look for the on-demand stream in the summer.
Jackson takes action
Removed as editor of the Journal of ­Schenkerian Studies, censured by his administrative superiors at the University of North Texas and hounded by a campus mob, Timothy ­Jackson is fighting back – in court. In ­January the McGill graduate filed a lawsuit ­naming several individuals who, according to the ­deposition, "defamed him by publishing and propagating baseless statements that he is 'racist'" and the university, which "joined the witch hunt." The controversy stems from Vol. 12 of the journal, which included essays that were critical of City College of New York professor Philip Ewell. In a 2019 address to the Society for Music Theory, Ewell characterized Heinrich Schenker (1868-1935) as "an ardent racist and German nationalist" whose influential style of analysis was also ­essentially a supremacist construct. The ­university has filed a motion to dismiss. Jackson, whose full title is Distinguished University Research Professor of Music Theory, is basing his case on the First and Fourteenth Amendments. Ewell, who describes himself as "an activist for racial, Orchestra Orchestra gender, and social justice in the field of music theory," claims not to have read the articles in the journal, not wishing to "participate" in his own "dehumanization."
Bag some Zs with DG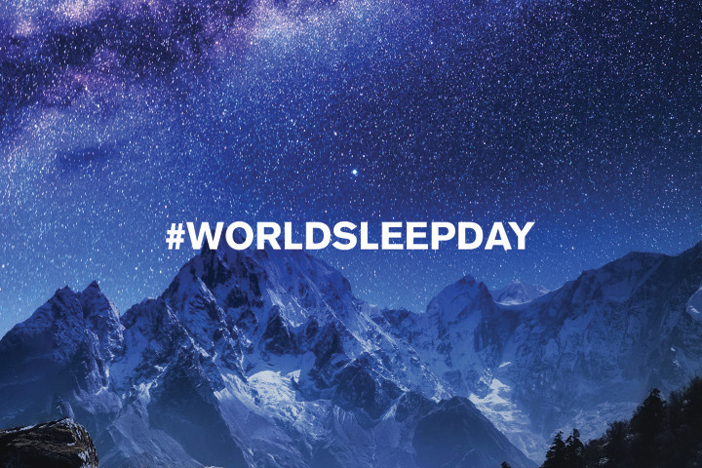 Deutsche Grammophon, the storied German label that was once a platform for Leonard Bernstein, Vladimir Horowitz and Herbert von Karajan, has updated its DG Room with albums dedicated to that great concert hall pastime, sleep. The Yellow Label's partnership with Apple Music marked a milestone on March 19 – World Sleep Day – with the release of a documentary film based on Max Richter's 2015 eight-hour New Age marathon titled (you guessed it) Sleep. You can also download a one-hour distillation of the all-night experience through the free SLEEP app. (Question: do we call the shorter version Nap?) DG has also issued a rival snoozefest by the British cellist and composer Peter Gregson. Its title: Somnia. If you need some stimulus after all this shuteye, DG has got you covered with its hardcover graphic novel, The Final Symphony: A Beethoven Anthology, soon to be offered with a pair of LPs drawing on classics from the DG vaults. www.maxrichtermusic.com
Double duty in 

La Voix Humaine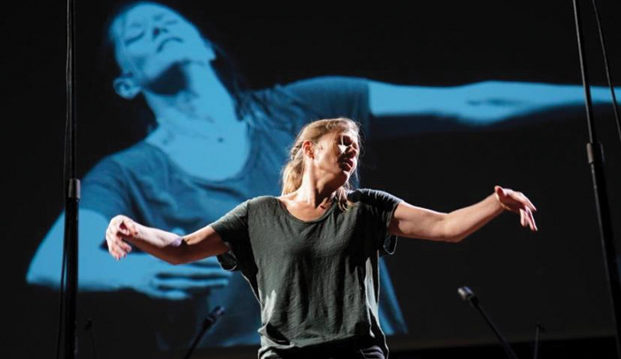 La Voix Humaine, Francis Poulenc's solo-­soprano monodrama of 1958, is not hard to present in concert. The only mandatory prop is a telephone. Can we do even without this? Barbara Hannigan managed in a Jan. 30 performance in Paris with the Orchestre philharmonique de Radio France in which she served as both conductor and vocalist. It all happened below a big screen (Denis Guéguin was credited as video artist) that captured the baton cues as well as the operatic expressions. At one point Hannigan turned around and sang into the empty Maison de la Radio. All this came after a performance of Richard Strauss's Metamorphosen. The ­soprano-conductor was scheduled at press time to repeat the program in May with the Danish National Symphony Orchestra in Copenhagen.
Canada Council: help wanted
The Canada Council for the Arts has launched a recruitment campaign that is "open to all" but nonetheless leaves no doubt that minorities are preferred. The aim, of course, is to foster diversity, equity and inclusion. Not that the national grant-giving agency is exactly deficient in these areas. In an open letter, CEO Simon Brault, formerly of the National Theatre School, reports that 70% of Canada Council workers are women, 16.8% are Black or otherwise racialized, 4.6% are Indigenous and 6.8% are Deaf or disabled. "But we want to do better," Brault writes, "and we can!" The hiring drive aims to fill "a few dozen" positions left vacant by employees who are retiring or "switching careers." No arts experience? No problem. The Canada Council "could greatly benefit from the advances in evaluation, the environment, and social and climate justice from sectors like education, community ­development, health, environment, and international cooperation."
Maestro Donald Denied
La Scena Musicale does not often rely on ­recycled material from the famously ­gossipy Page Six of the New York Post. We make an exception for the edition of March 22. ­Contributor Nicki Gostin reports that "several years ago" – presumably before the 2016 ­campaign – U.S. president-to-be Donald Trump met then-New York Philharmonic music director Alan Gilbert at a New York Rangers game and expressed an interest in conducting the venerable ensemble. Gilbert responded that a fundraising cameo would be possible. Nothing came of the project. Celebrity conducting appearances are not ­unknown. In 1990 the late press baron Pierre Péladeau led his beloved Orchestre Métopolitain through some Beethoven, if press reports of the time can be trusted.
And the winners are…
It has been a seriously digital year, so it is not surprising to see the annual Prix du gestionnaire culturel go to Alain Mongeau, general and artistic director of MUTEK, a festival dedicated to "digital creativity and electronic music." This $5,000 award is ­administered by the arts management ­program of HEC Montréal. In 2019, MUTEK is said to have attracted 70,000 spectators to Montreal, including tourists from outside Quebec. The 2021 edition will be online. ­Another recent winner is the up-and-coming Montreal maestro Nicolas Ellis, who accepts delivery of the Mécénat Musica Prix Goyer, an annual prize conferred by the ­philanthropic Mécénat Musica organization on a "collaborative emerging artist in classical music." Ellis certainly collaborates. Many ­orchestras are mentioned in the citation, ­including the Orchestre de l'Agora. This ensemble, which Ellis founded, works with such social and community groups as Share the Warmth Foundation, Porteurs de
musique and the Centre hospitalier universitaire Sainte–Justine. Ellis also happens to hold the title of collaborateur artistique with the Orchestre Métropolitain. The Mécénat Musica Prix Goyer is valued at $125,000, including $50,000 in cash. Ellis's next concerts, a pair on April 15, are with Les Violons du Roy. On the docket are works by Théodore Dubois, Saint-Saëns and Guillaume Lekeu. The concerts were listed at press time as happening before a live audience at the Palais Montcalm in Quebec City.
This page is also available in / Cette page est également disponible en:

Francais (French)