This page is also available in / Cette page est également disponible en:

Francais (French)
CAMI bites the dust
The world's best-known classical artist management agency, Columbia Artists Management Inc., went out of business on Aug. 31, leaving Mirga Gražinytė-Tyla, Valery Gergiev, Anne-Sophie Mutter, Gidon Kremer, Maurizio Pollini, Denis Matsuev and many other luminaries without advocacy. In its heyday CAMI laid claim, by its own account, to managing "nearly two-thirds of the top concert artists in America." A very partial list includes Leontyne Price, Elisabeth Schwarzkopf, Renata Tebaldi, Risë Stevens, Marian Anderson, Jussi Björling, Mario Lanza, John McCormack, Lauritz Melchior, Richard Tucker, George London, Paul Robeson, Van Cliburn, Vladimir Horowitz, Jascha Heifetz, Yehudi Menuhin, Mstislav Rostropovich, Herbert von Karajan, Eugene Ormandy, Antal Dorati, Otto Klemperer, Leonard Bernstein, Aaron Copland, Igor Stravinsky, Sergei Prokofiev and Sergei Rachmaninoff. Phew. "This painful decision has been made as the result of the world-wide pandemic's effect on the entire international performing arts community," reads the perfunctory statement on the website.
Turandot in Taiwan
Evidence of Taiwan's success in controlling the coronavirus arrived on Aug. 28 and 29 in the form of sold-out performances of Puccini's Turandot – the largest-scale indoor public performances since the outbreak, according to the National Kaohsiung Center for the Arts. Each sported 260 performers on stage and in the pit and 1,800 in the audience. The 2015 production has been seen at the Oper am Rhein in Duisburg and elsewhere. Conductor and artistic director Chien Wen-pin said last year: "I admire the courage and trust from our collaborators in Germany and that they are willing to allow the all-Taiwanese creative and design team to be in charge of the new production of a classic opera piece." Production shots suggest
abstract but vividly of-the-period sets.
Bach is back
The Montreal Bach Festival has posted a cryptic but encouraging note to the effect that there will be a 2020 edition from Nov. 19 to Dec. 6 with a prelude concert on Nov. 7. Live and online events are promised. We know from other sources that Yannick Nézet-Séguin is conducting the Orchestre Métropolitain in Bach's Mass in B Minor in the Maison symphonique on Dec. 5 and 6. In former years the collaboration was with Kent Nagano and the MSO. The festival was forced to cancel a much-anticipated recital by Lang Lang last May. No rescheduling in 2020 or 2021 was possible. Canimex is the presenting sponsor of the festival.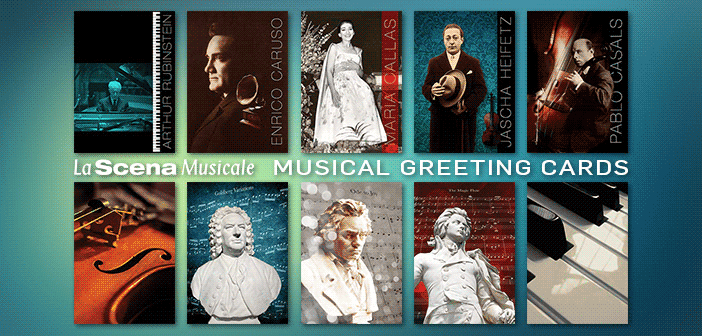 On the other hand…
The Bolshoi Theatre in Moscow, attempting a comeback, cancelled the final performance of a September run of Verdi's Don Carlo for the good reason that Ildar Abdrazakov, playing Philip II, tested positive for the coronavirus. "I felt unwell, a slight fever rose," the bass posted, adding this upbeat message: "The most important thing is that a start has been made, and as we all know: beauty and art will save the world!" Back-to-work strategies vary widely according to place and attitude. Some people are thinking negative. The chamber presenter Music Toronto, following the lead of the nothing-doing Toronto Symphony Orchestra, ditched its 2020-21 schedule. A few organizations are extending the dire outlook to next season. Pianist Angela Hewitt reported on Facebook in August that she had received notice of a cancellation in November 2021: "In the southern hemisphere is all I will say – and the promoter was an orchestra. Depressing. This is going to go on for a long time yet."
Revoice greatly at McGill
"…Join us in the Fall to re-think, re-discover, re-define, re-invent, re-create and re-shape choral music." Such was the call issued mid-August on Facebook by Jean-Sébastien Vallée, director of choral studies at the Schulich School of Music. To judge by the posting, the program will include more than 20 events under the aegis of "ReVoice." From a letter to prospective students: "With the guidance of our guests and through weekly projects, we'll explore important topics including cultural appropriation, anti-racism in classical music, the transgender singing voice transition, and working with indigenous artists." A lingering question: will there be any time left for re-hearsal?
Honk if you love Beethoven
One of the most fanciful projects of the summer turned out to be a concert on Aug. 5 in Parking Lot P-5 of Trudeau Airport. Jacques Lacombe and the MSO gave what was
presumably the premiere in that facility of Beethoven's Fifth Symphony to a healthy house of automobiles and their same-household occupants. Mozart's Overture to The Magic Flute, Ravel's Le tombeau de Couperin and excerpts from Mozart's Don Giovanni (soprano Hélène Guilmette and baritone Jean-François Lapointe) were also on the program. As in a drive-in cinema, there was an FM
signal available to those who needed the boost. Applause was vigorous in the form of honking horns and flashing lights. "In my normal life I spend my time either in front of an orchestra or at an airport," Jacques Lacombe said in an interview before the performance. "This time I'll do both. "
Salle Claude Champagne extends its reach
Salle Claude Champagne of the Université de Montréal has a new platform – literally. The Faculté de musique has widened the stage to cover the parterre in the interests of making socially distanced rehearsal possible. Check out a time-lapse video of the four-day process on the faculty's Facebook page (https://www.facebook.com/MusUdeM). The school has posted substantial lists of in-person and online courses.
"We don't want to live in a
land of woke and sorry"
"Seriously, when will the self-righteous, monstrous regiment of leftist vandals lay off our
culture and traditions?" Such was the pressing question posed by Allison Pearson in a Aug. 25 column in the Telegraph on the widely discussed issue of what to do (or not to do) about the nationalist words of Thomas Arne's "Rule, Britannia!" and the choral version ("Land of Hope and Glory") of Elgar's Pomp and Circumstance March No. 1. Rumours of the cancellation by the BBC of these formerly indispensable elements of the Last Night of the Proms led to a public uproar and a critique by British Prime Minister Boris Johnson. The corporation eventually
reversed its decision and permitted a small cohort of singers to utter the supposedly offensive lyrics. In any case, there was no grand singalong on Sept. 12, there being no audience in Royal Albert Hall. The BBC Symphony Orchestra's principal guest conductor, Dalia Stasevska, was drawn into the controversy. This Ukrainian-born Finn conducts the MSO in December.
Domingo Still on the Job
Plácido Domingo returned to Europe in August to accept the Österreichische Musiktheaterpreis – Austrian Music Theatre Prize. These awards (there are 20 categories) were established in 2012 to honour "outstanding achievements in the opera houses and theatres in Austria." The conferral was performed at the unusual setting of the Salzburg W.A. Mozart Airport. The Spanish tenor-turned-baritone, rocked by harassment allegations, also had to deal with a case of COVID-19. "…I promised myself that if I came out alive, I would fight to clear my name," Domingo told La Repubblica. "I never abused anyone. I will repeat that as long as I live." Domingo added that he regretted the wording of an apology he issued last spring. "The presumption of innocence in my case crumbled when the media published a text of my
apology," Domingo said. In any case, the star senior does not lack for engagements in Europe. His fall schedule – following two August concerts at the Arena di Verona – includes runs at the Vienna State Opera (the title role in Verdi's Simon Boccanegra) and the Teatro del Maggio Musicale Fiorentino (ditto Nabucco) and a concert at Milan's La Scala. There are no engagements in the Americas listed on his website.
Something to sing about
University of Bristol researchers have found that singing and speaking are indistinguishable as COVID-19-spreading phenomena. How loud you speak or sing, however, makes a difference. The conclusion runs against the widespread notion that choral singing is a superspreading practice. Details of the U.K. study can be found at www.bristol.ac.uk/news. Meanwhile, epidemiologists from Berlin's Charité hospital have recommended mask wearing but conclude that full audiences are viable at classical concerts thanks to the orderly behaviour of music fans. "The classical audience is very special, usually well-educated [and]disciplined; [they]don't talk, usually stick to rules and don't sit opposite each other," Stefan Willich, director of the Institute for Social Medicine and Epidemiology at the Charité, told the Irish Times.
This page is also available in / Cette page est également disponible en:

Francais (French)