This page is also available in / Cette page est également disponible en:

Francais (French)
User Ratings (

1

Votes)

4.3
Liszt and Thalberg: Opera transcriptions and fantasies
Marc-André Hamelin, piano.
Hyperion CDA68320.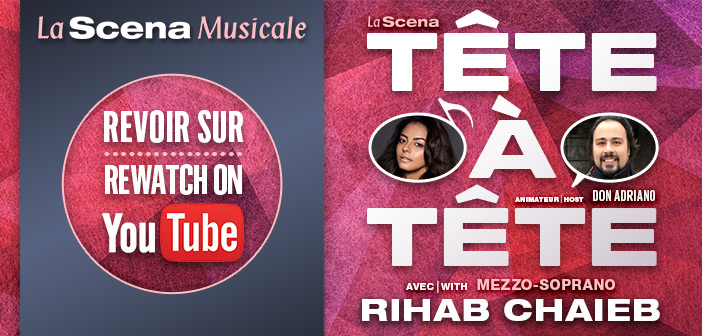 Total time: 75:00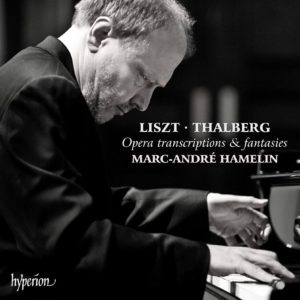 Many an operatic tune got itself whistled in the 19th century through the good graces of a piano transcription, Liszt being the best-remembered and most accomplished master of this craft. Here the irrepressibly adventurous Marc-André Hamelin offers transcriptions by both Liszt and his rival Sigismond Thalberg, as well as Hexaméron, a monumentally virtuosic set of variations on the "March of the Puritans" from Bellini's I puritani written by six composers (Chopin, Czerny, Liszt, Pixis, Herz and Thalberg) under the general editorship of Liszt, who provided a good deal of connective tissue. There is already a live Hamelin performance of this 20-minute "monster" (Liszt's word) on YouTube but I can recommend this new Hyperion recording for both its high virtuoso spirits and the exceptional warmth and realism of the sound. Hamelin sustains tension wonderfully in the extrèmement lent introduction and gives each variation its due – if not more than its due! One could hardly ask for a more
authentically musical presentation of the glittering contributions of Thalberg and Czerny while Chopin's largo variation stands out for its shady harmonics and spirit of romance. Thalberg proves a resourceful advocate of Bellini's Don Pasquale and the contrasts of light and shade in his Fantaisie sur des thèmes de Moïse (i.e. Mosè in Egitto) lead a listener to question the common assumption that Rossini's lesser operas are too formulaic for modern consumption. As the booklet annotator observes, there are passages that give the impression of three hands at work. The second of Liszt's two Ernani paraphrases is wonderfully organic in sonority; its fatal flaw is being too short at seven-and-a-half minutes. Curious that Hamelin does not give us the first paraphrase on Verdi's opera, which I am guessing has a treatment of the popular aria "Ernani, Ernani, involami." As for the Réminiscences de Norma de Bellini, these run the gamut for more than 17 minutes but bafflingly exclude "Casta diva." I would have preferred to hear Liszt's more successful treatment of Rigoletto. Nevertheless, this disc represents a stellar pianist doing what he does as well as anyone in the world. Not to be missed.
This page is also available in / Cette page est également disponible en:

Francais (French)