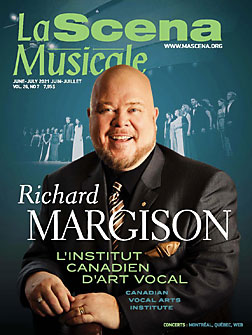 This page is also available in / Cette page est également disponible en:

Francais (French)
Chopin : Préludes Op. 28; Andante spianato et Grande polonaise brillante Op. 22
Charles Richard-Hamelin, piano
Analekta AN 2 9146
★★★✩✩
Several months after praising his Mozart concertos to the skies, I must register some disappointment with Charles Richard-Hamelin's most recent outing on the Analekta label. Chopin's Préludes Op. 28 – monumental in their entirety, fascinating in their fragmentary parts – require a more individual outlook than this. The opening C Major prelude (marked Agitato) sounds nondescript and several others are stripped of their "molto" and "assai" modifiers. The little ballet that is No. 7 in A Major seems to lurch to a halt and the "raindrop" of No. 15 in D Flat Major has only steady patter to commend it. Ivo Pogorelich (to select one of dozens of competitors) projects a more songful bass line in No. 6 in B Minor and finds greater colour and rhythmic character in the dreamy Lento of No. 13 in F Sharp Major. Richard-Hamelin seems most comfortable in the amiable moods of No. 17 in A Flat Major and No. 21 in B Flat Major. None of this is to say that the solemn No. 2 in A Minor or the fiery No. 16 in B Flat Minor are less than ably done, but the competition in this repertoire is intense. Even the recorded sound seems a little puffy. The Andante spianato et Grande polonaise brillante Op. 22, reflecting Chopin in his more public and entertaining style, is included as a makeweight.
This page is also available in / Cette page est également disponible en:

Francais (French)