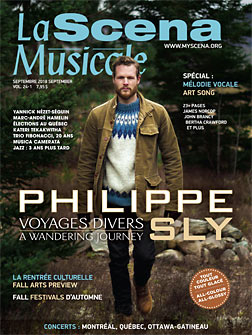 This page is also available in / Cette page est également disponible en:

Francais (French)
Contemporary," "new," "experimental," "creation…" Numerous qualifiers, and yet none do more than partially describe their designated types of music. If they are so difficult to define, it is because the idea of contemporaneity itself is fleeting, as it refers to a concept that is in continuous transformation and which evades categorization. It is precisely this desire to grasp the ungraspable that drives the composers of such music, for whom musical creation constitutes a path for enlarging what is accepted as possible.
Fans of contemporary music will not be left behind this fall, as numerous ensembles and organizations will offer concerts and major events honouring the pioneers of the 20th century as well as composers from current movements. Here are some dates that are not to be missed.
Société de Musique Contemporaine du Québec
Founded in 1966, the SMCQ is the leading Canadian producer entirely devoted to contemporary music. Always concerned with staying on top of the latest tendencies and stimulating the local scene, the organization has its own ensemble at its disposal, allowing it to consistently offer programmes that put our local creators in the spotlight. Following this tradition, the SMCQ will begin the 2018-19 season with the free concert Musique(s) du feu, organized within the larger Journées de la culture, on September 30 at Bourgie Hall. In memory of recently departed composers Gilles Tremblay and François Morel, the SMCQ, directed by Walter Boudreau, presents their respective works Musique du feu (1991) and Lumières sculptées (1992). The evening will close with a performance of Et exspecto ressurrectionem mortuorum (1965), the orchestral piece by Olivier Messiaen commemorating the victims of both world wars.
The following concert, entitled Cendrillon à Paris (Cinderella in Paris), will feature the Orchestre de l'Université de Montréal accompanied by a dance troupe from the École supérieure de ballet du Québec. Walter Boudreau and Jean-François Rivest will share conducting duties for the interpretation of Prokofiev's mythical Cendrillon ballet (1941-44) and of Berliner Momente IV, the fourth movement in a series of works dedicated to the German capital and its history. The musicians will also perform À perte de vue… (2018), Montreal composer Keiko Devaux's new creation. This must-see event will take place on December 8 at the Maison symphonique.  www.smcq.qc.ca
ECM+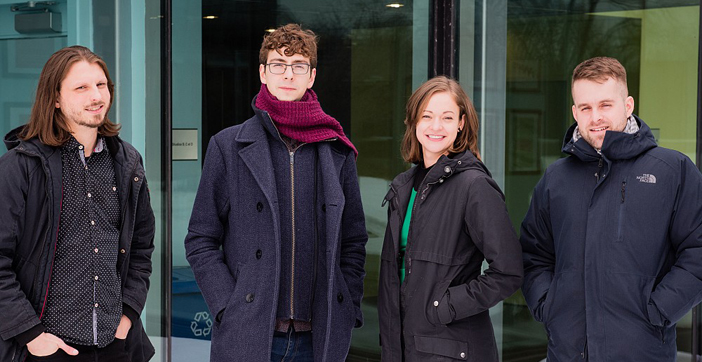 The other contemporary music beacon in Montreal, the ECM+ (formerly the Ensemble contemporain de Montréal) will begin its season on November 1 at the Conservatoire de Montréal's concert hall with a kick off of the Générations2018 tour. This annual contest spanning the nation gives the season's chosen composers the opportunity to present their creations in various cities across Canada. This year, audiences in Montréal, Québec, Calgary, Vancouver, Banff, Ottawa, Winnipeg and Toronto will be delighted to discover the works of Sophie Dupuis, Patrick Giguère, James O'Callaghan and Thierry Todrow. ECM+'s founder, Veronique Lacroix, conducts and will be accompanied by cellist Chloé Dominguez and composer Gabriel Dharmoo in the role of commentator. The ECM+ will also be presenting two performances of the opera Hockey noir (music by André Ristic and libretto by Cecil Castellucci), on November 29 in Mons and December 2 in Brussels, in partnership with the Belgian ensemble Musiques nouvelles. www.ecm.qc.ca
Nouvel Ensemble Moderne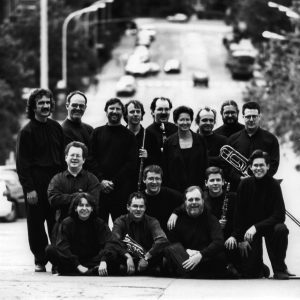 Founded almost thirty years ago by esteemed conductor Lorraine Vaillancourt, the ensemble gained international notoriety over the years as its musicians travelled to the four corners of the Earth and recorded over thirty albums under various labels. To mark the beginning of its thirtieth season, the NEM has organized the concert Carte Blanche, which will take place on October 11 at Claude-Champagne hall. Three of the ensemble's original musicians, Lise Bouchard, Michel Bettez and Julien Grégoire, have crafted a nostalgic programme which will allow today's audiences to discover some of the great works performed over the NEM's lifetime. www.lenem.ca
Rythmopolis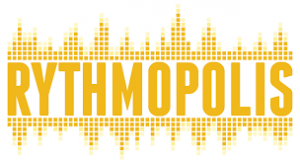 The great technomusical event Rythmopolis will fill Place des arts on September 6-8. In the arts and sciences carrefour, this ambitious project, organized by the Centre de recherche interdisciplinaire en musique, médias et technologie, promises to be an immersive experience of sounds and images as nine original creations inspired by the urban environment are shown. To achieve the intended effect, organizers have called on various ensembles, including Sixtrum, Architek and EP4. www.rythmopolis.com
Maisons de la Culture
The network of Maisons de la culture, the Montreal Arts Council's distribution tool of choice, offers audiences free access to a variety of artistic events while simultaneously providing a platform to local creators. The percussion ensemble Paramirabo, accompanied by three solo vocalists, will present Gabriel Dharmoo's opera À chacun son ventre on September 26 at the Plateau Mont-Royal Maison de la culture. The members of the quartet Architek Percussion will perform their own show Marimba Plus, whose works draw inspiration from world and popular music while maintaining a contemporary musical approach. For additional concert dates, consult the Accès culture website. www.accesculture.com
This page is also available in / Cette page est également disponible en:

Francais (French)