One of the most important music competitions in Canada: The "Concours international de Montréal" has begun!.
The first Round was dedicated to art song. Eight out of 16 singers from different corners of the world were selected to pass to the next round:
Julien Van Mellaerts
Irina Jae-Eun Park
Axelle Fanyo
Rihab Chaieb
Gemma Summerfield
John Brancy
Tomi Punkeri
Clara Osowski
Here are my impressions after the first round:
The stronger performances of the day came from Baritone John Brancy and mezzo Rihab Chaieb. Brancy seemed to be in total control of his voice and very confident. He showcased great nuances in "Nachstuck" by Schubert . One of the highlights was an impressive diminuendo on a high F taking it from full voice to falsetto without any bumps, masterfull! Chaieb has the "je ne sais quoi" or X-factor and one of the most beautiful timbres in the competition. Her best moments came in Schubert's "Der tod und das Madchen" and Schumann's "Lust der Stumnacht."
Published by 

Don Adriano Sterling

A broken leg couldn't stop this fierce (Rihab Chaieb) mezzo-soprano from giving the best overall performance of the 1st session of the concours international de Montreal. Session 2 to start in an hour. 

#

cmim2018
Clara Osowski gave a very sober and clean performance, she is a very mature interpreter who knows precisely how much voice to give. She showed no weaknesses and seemed to be pacing herself for a big finish. However her performance could be perceived as cold in some instances.
Low voices seem to have an advantage over the other voice types in Art Song part of the competition. Of the eight competitors that qualified for the next round five where either baritone or mezzo-soprano. They seemed to have more ease in having a clear diction and therefore a more efficient communication with the audience . This, one can speculate, is due the fact that they sing in a range that is nearer their speaking voice, compared to high soprano voices.
This year the CMIM is giving a $10,000 prize to the best accompanist under 35 years old. Pianist Sebastian Wybrew stood out, particularly during the soft passages of Britten's "Fish in the unruffled Lakes.
La Scena Musicale magazine

Published by 

Don Adriano Sterling

Had the chance to catch baritone John Brancy chillin' along pianist Peter Dugan. He told me the best is yet to come!. 

#

cmim2018

#

baritoneswag
Predictions: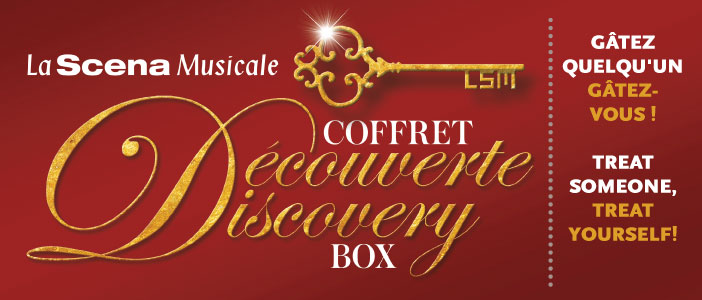 Back in the April/May issue of La Scena Musicale we predicted that Brancy was going to win and the tendency indicates that we where probably right!, I also predicted that Osowski would earn third place. However we completely overlooked Canadian Rihab Chaieb and her performance in the first round helped build a strong case for her winning it all. I can say confidently that these three singers will advance to the finals of the art song portion.
Today, Wednesday, May 30 at 3 pm and at 7:30 pm at Salle Bourgie, the first round of the Aria portion of the competition will take place. Here are the contestants and order:
3 pm session:
Carolyn Sproule (Canada) mezzo-soprano
ByeongMin Gil (South Korea) bass
Dilyara Idrisova (Russia) soprano
Kidon Choi (South Korea) baritone
Mihail Mihaylov (Bulgaria) tenor
Christina Nilsson (Sweden) soprano
ChanHee Cho (South Korea) bass
Emily D'Angelo (Canada-Italy) mezzo- soprano
7:30 pm session:
Alexandra Yangel (Russia) mezzo-soprano
Andrew Haji (Canada) tenor
Anush Hovhannisyan (Armenia) soprano
Jongsoo Yang (South Korea) bass
Konstantin Lee (South Korea) tenor
Lauren Margison (Canada) soprano
Oleksandr Kyreiev (Ukraine) baritone
Olga Rudyk (Ukraine) soprano
Good luck to all the contestants!.