24 young pianists, 6 women and 18 men from 15 countries with an average age of 26, have been selected to participate in the CMIM (Concours musical international de Montréal) next May 2 to 12. The highest number of candidates are from South Korea (7), followed by France (3) and Italy (3). The remaining countries are represented by one participant each: Canada, China, Germany, Hungary, Japan, the Netherlands, Russia, Poland, Spain, Ukraine, United Kingdom, and Uzbekistan.
The 24 competitors were selected out of a record-breaking 304 pianists, representing the highest number of applicants in the history of the Competition and an increase of 120% from the previous piano edition in 2014. The 2017 prizewinners will compete for over $125,000 in prizes, awards and grants. The complete list of prizes and awards can be found here.
Thank you to the preliminary jury comprised of Angela Cheng, Louise Forand-Samson, Leila Getz, James Parker, and Paul Stewart for reviewing all 304 applications. And congratulations to the 24 competitors of the CMIM piano 2017 edition!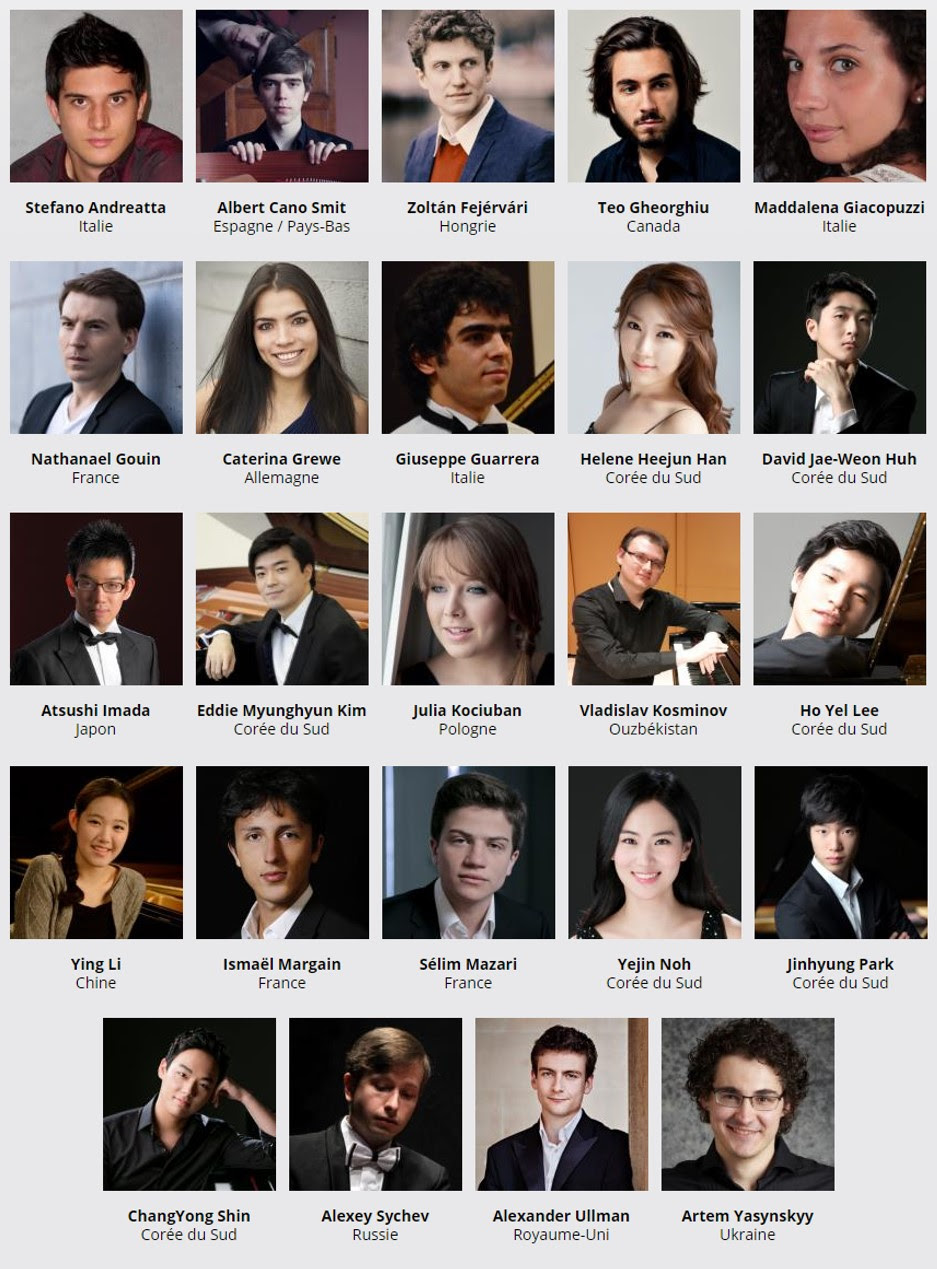 INFORMATION AND BOX OFFICE
The first and semi-final rounds (May 2 to 7) will be held at Bourgie Hall of the Montreal Museum of Fine Arts. Both the finals (May 9 and 10) and gala concert (May 12) will take place at Maison symphonique with the Orchestre symphonique de Montréal led by Maestro Claus Peter Flor.
• Finals and Gala Concert – Place des Arts box office: placedesarts.com |  514 842-2112  | 1 866 842-2112.
• First and semifinal rounds – Bourgie Concert Hall, Montreal Museum of Fine Arts:mbam.qc.ca/en/concerts/cmim | 514 285-2000, option 4.
More details: concoursmontreal.ca
Founded in 2002, the CMIM aims to boost the careers of exceptionally talented young singers, violinists, and pianists. The event draws thousands of spectators, in performance halls and online, each year.
Facebook https://www.facebook.com/CMIMontreal
Twitter https://twitter.com/CMIMontreal
YouTube https://www.youtube.com/user/concoursmontrealca/videos
Concours musical international de Montréal
© All rights reserved